मेरे शहर में मत करना अपना ये ड्रामा,
मैं यहां इतना मशहूर हूँ जितना अमेरिका में ओबामा।
Mere Shahar me mat karna apna ye drama, Main yahaan itna mashoor hun jitna america me obama.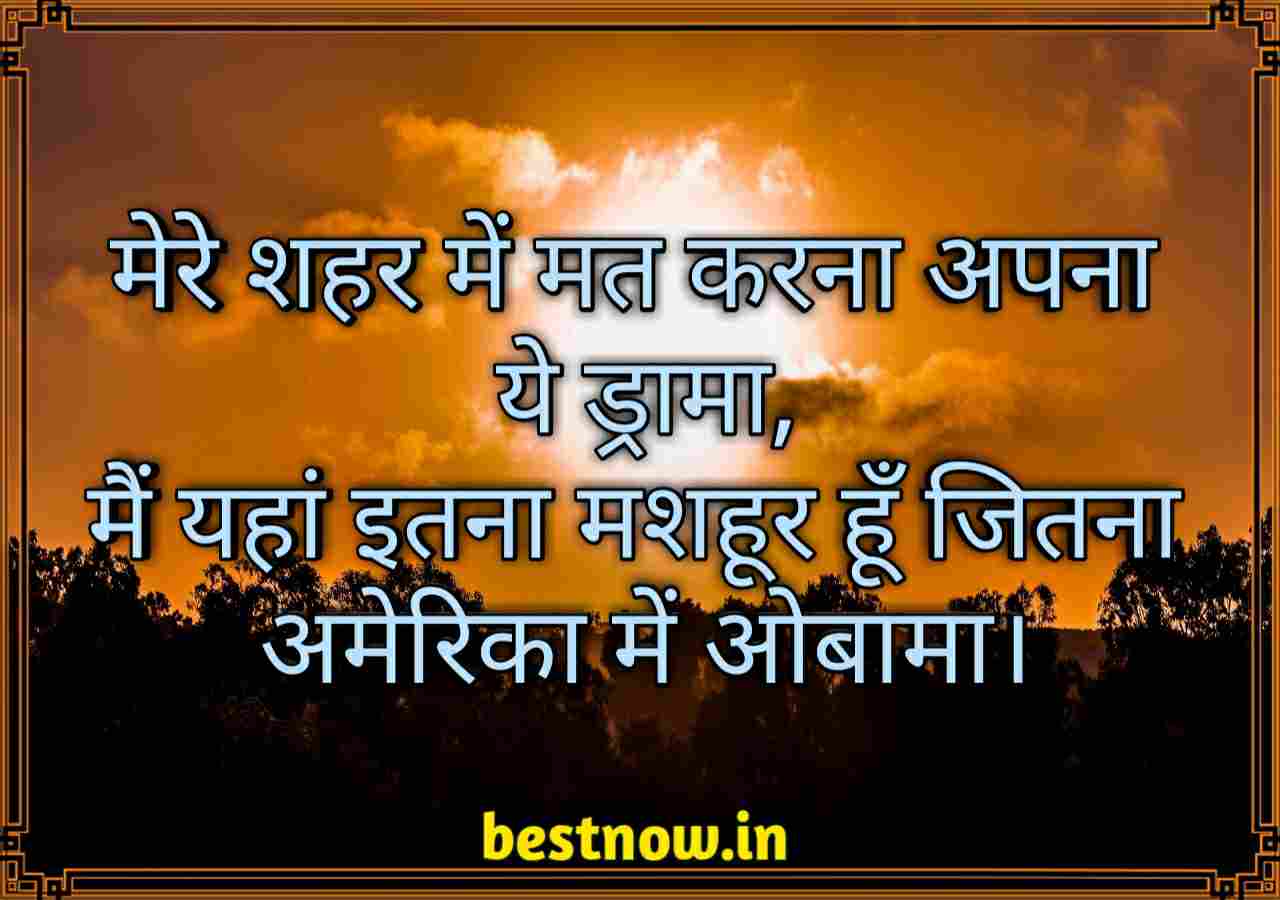 अरे अपना Attitude तो बच्चे दिखाया करते हैं,
लेकिन हम तो लोगो की औकात  दिखाया करते हैं।
Arey! Apna Attitude To Bacchhe Dikhaya Karte Hain, Lekin Ham To Logon Ki Aukat Dikhaya Karte Hain
पूरा हक दोगे उसे निभाने का,
तो तेरी नफरत भी कबूल करते हैं,
जो हमे खैरात में मिले,
उसकी तो दी हुई मोहब्बत भी कुबूल नही करते हैं।
Poora haq doge usey nibhane ka, to teri nafrat bhi qubool karte hain, Jo hame khairat me mile, Uski to di hui mohabbat bhi qubool karte hain.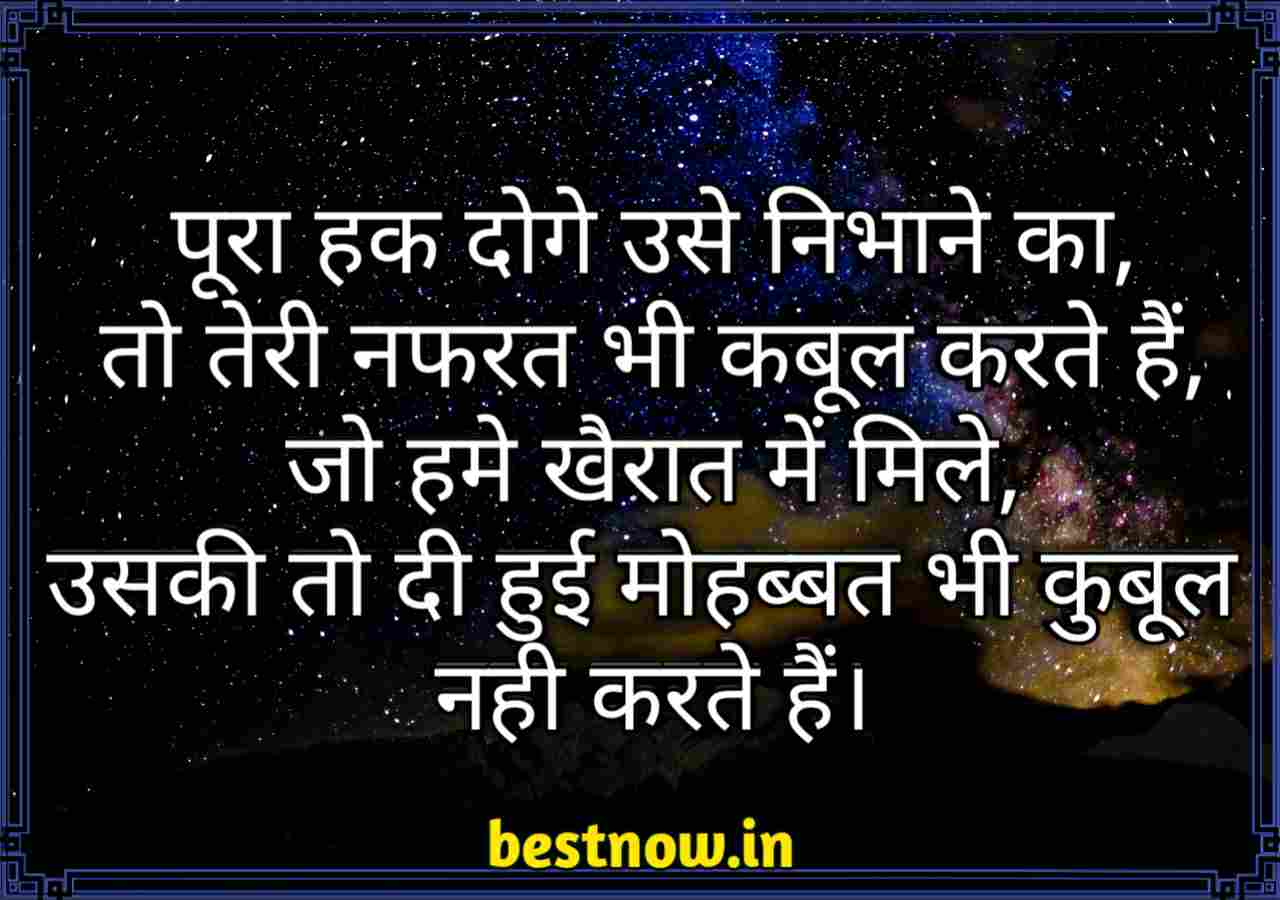 हमारे जिगर में इतना दम है,
सबसे आगे हम हैं,
यकीन नही है तो देख ले आ कर,
हम तो आइटम बम हैं।
Hamare jigar me itna dam hai, sabse aage ham hain, yakeen nahi hai to dekh le aa kar, ham to  item bomb hain.
जब दुश्मनो की दुश्मनी अच्छी लगने लगती है,
तो दुश्मनो को अपनी औकात पता लगने लगती है।
Jab dushmano ki dushmani acchi lagne lagti hai, to dushmano ko apni aukat pata chalne lagti hai.