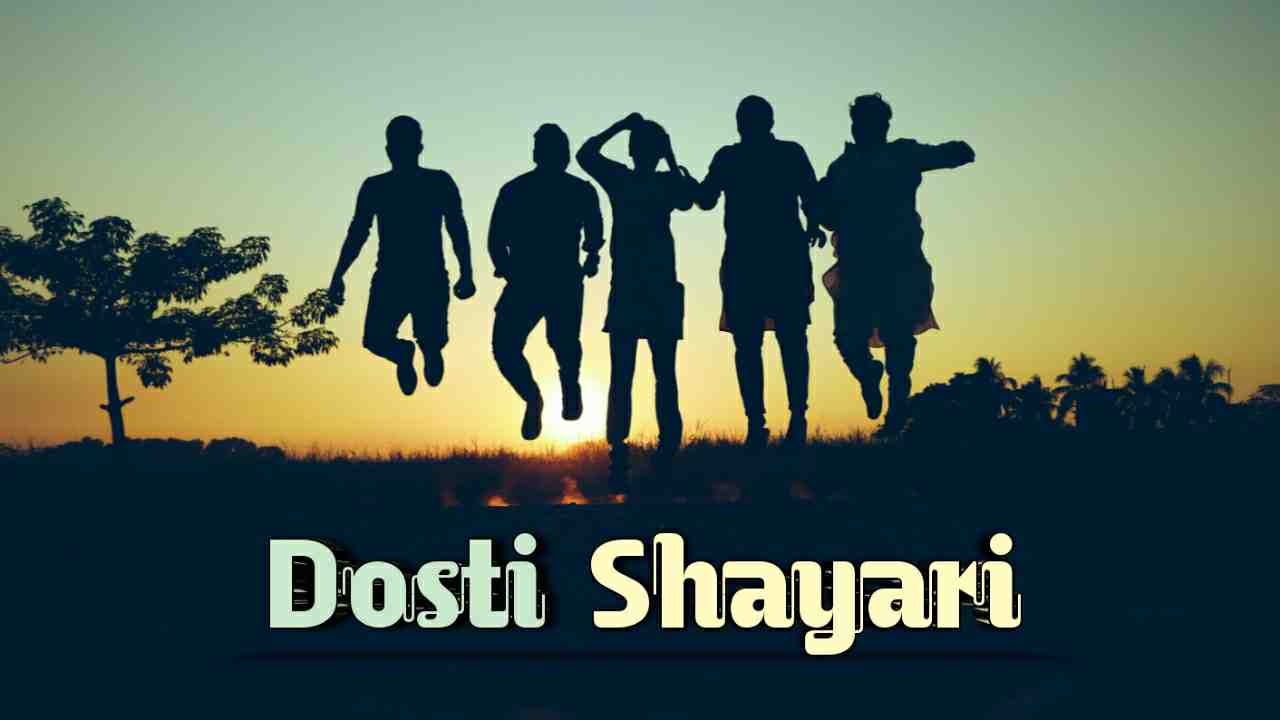 दिल से वादा है आपसे, ये ना समझना की भूल से भी भुल जायेगे हम, याद रखना जिन्दगी भर दोस्ती निभाएंगे हम।
Dil se wada hai aapse, ye na samjhana ki bhool se bhi bhool jayenge ham, yaad rakhna zindgi bhar dosti nibhayenge ham.
---
💨 dosti ki shayari  💨
हर वक़्त वादिओं में, महसूस करोगे तुम मेरे दोस्त! हम दोस्ती की वो ख़ुशबू हैं, जो महकेंगे मरते दम तक !!
Har Waqt vadion me mahsoos karoge tum mere dost! ham dosti ki wo khusboo hain, jo mahkenge marte dam tak.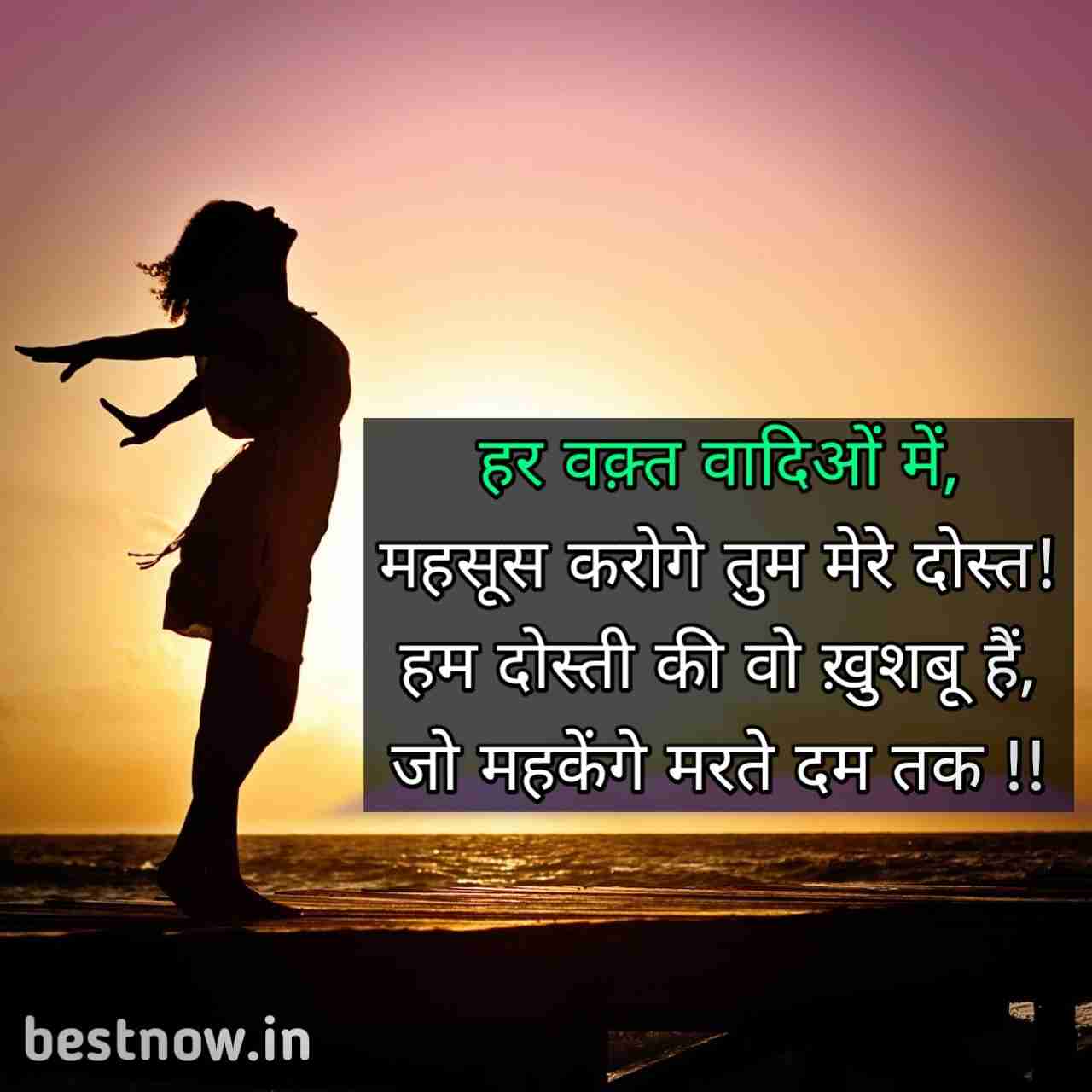 ---
💖 best dosti shayari  💖
न जाने कुछ दिन बाद कैसा माहौल होगा, हम सब दोस्तों में से कौन कहाँ होगा, फिर अगर मिलना होगा तो मिलेंगे सपने मे, जैसे सूखे गुलाब मिलते है पुरानी किताबों मे।
Na jaane kuchh din baad kaisa mahol hoga, ham sab doston me kaun kahaan hoga, phir agar milna hoga to milenge sapne me, jaise sookhe gulab milte hain purani kitabon me.
---
❤ Dosti Shayari Hindi  ❤
मेरा नसीब ही कमाल है, जो ऊपर वाले ने मुझे एक सच्चा दोस्त दिया, जब भी ऐ दोस्त तुझे याद किया, तुझे अपने पास पा लिया।
Mera naseeb hi kamaal hai, jo upar wale ne mujhe saccha dost diya, jab bhi ai dost tujhe yaad kiya, tujhe apne paas pa liya.
---
दोस्ती दर्द नहीं खुशियों का पैगाम है, किसी अपने का तह उम्र का ये साथ है, ये तो एक खूबसूरत एहसास है, जिसके दम से खुसनुमा यह सारी कायनात है।
Dosti dard nahi khusiyon ka paigam hai, kisi apne ka tah umr ka ye saath hai, ye to ek khoobsurat ahsas hai, jiske dam se khusnuma yeh saari kaynat hai.