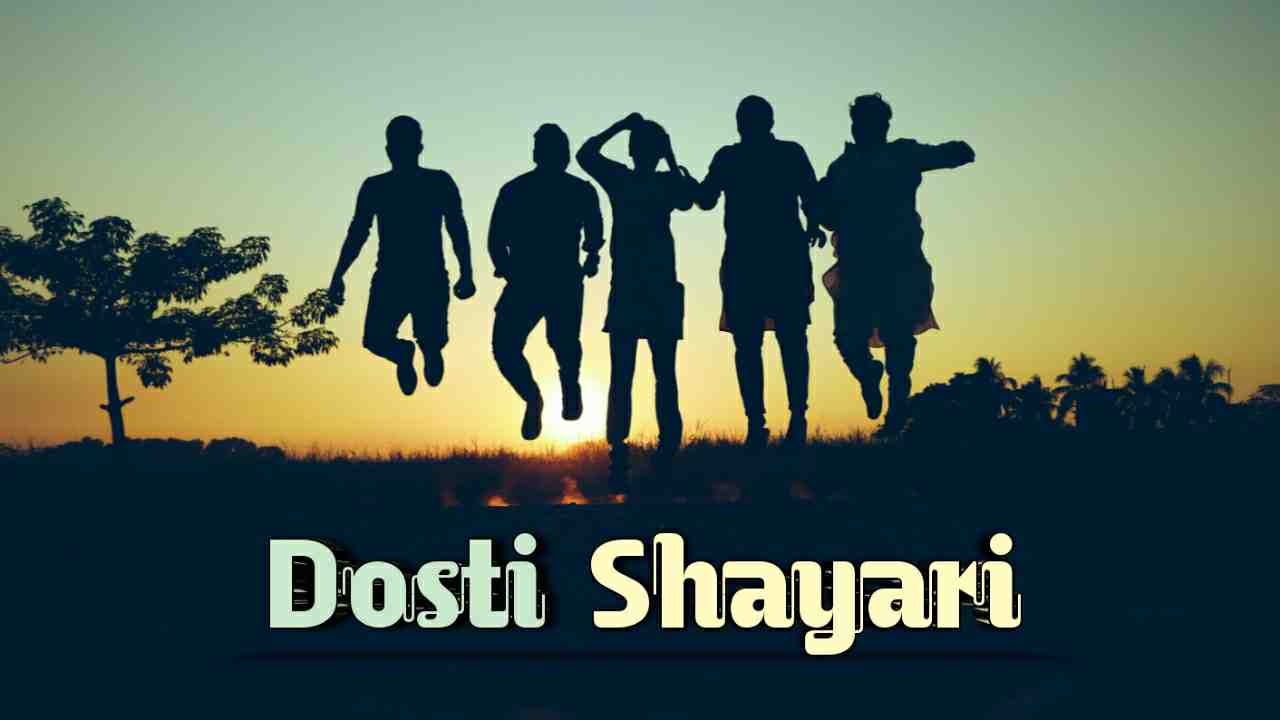 ⭐ dosti shayari  ⭐
सफर है दोस्ती का, जिसका कभी अंत नही होता, दोस्ती है हमारी सबसे प्यारी, जो कभी खत्म नहीं होता।
Safar hai dosti ka, jiska kabhi ant nahi hota, dosti hai hamari sabse pyari, jo kabhi khatm nahi hota.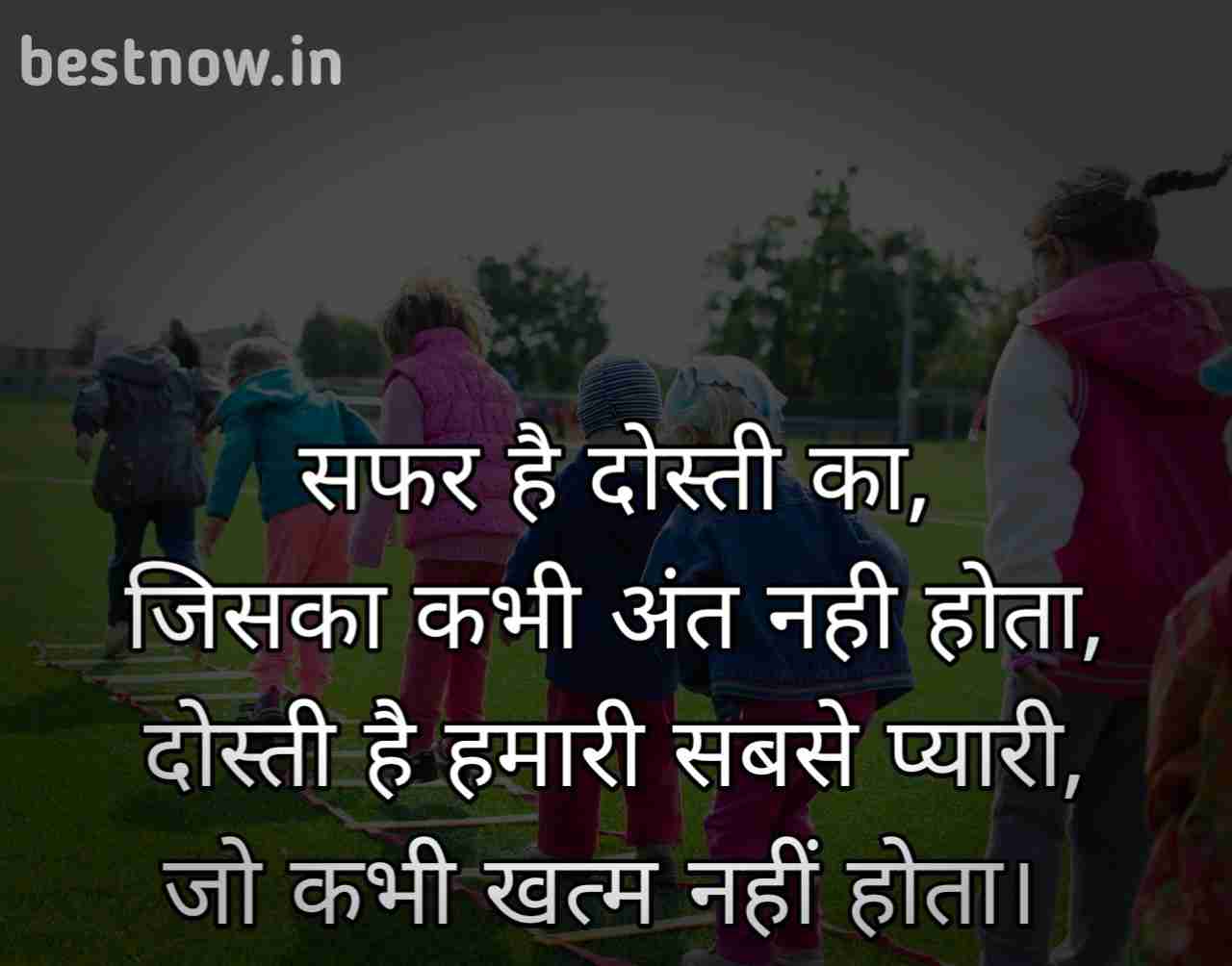 ---
💦 दोस्ती शायरी  💦
जिंदगी का सफर बहुत अजीब होता है, कभी मुश्किल तो कभी आसान होता है, जब आप जैसे दोस्त हमें मिल जाएं, तो कुछ मुश्किल नहीं सब आसान होता है।
Zindagi ka safar bahut ajeeb hota hai, kabhi mushil to kabhi asan hota hai, jab aap jaise dost mil jaayein, to kuchh mushkil nahi sab aasan hota hai.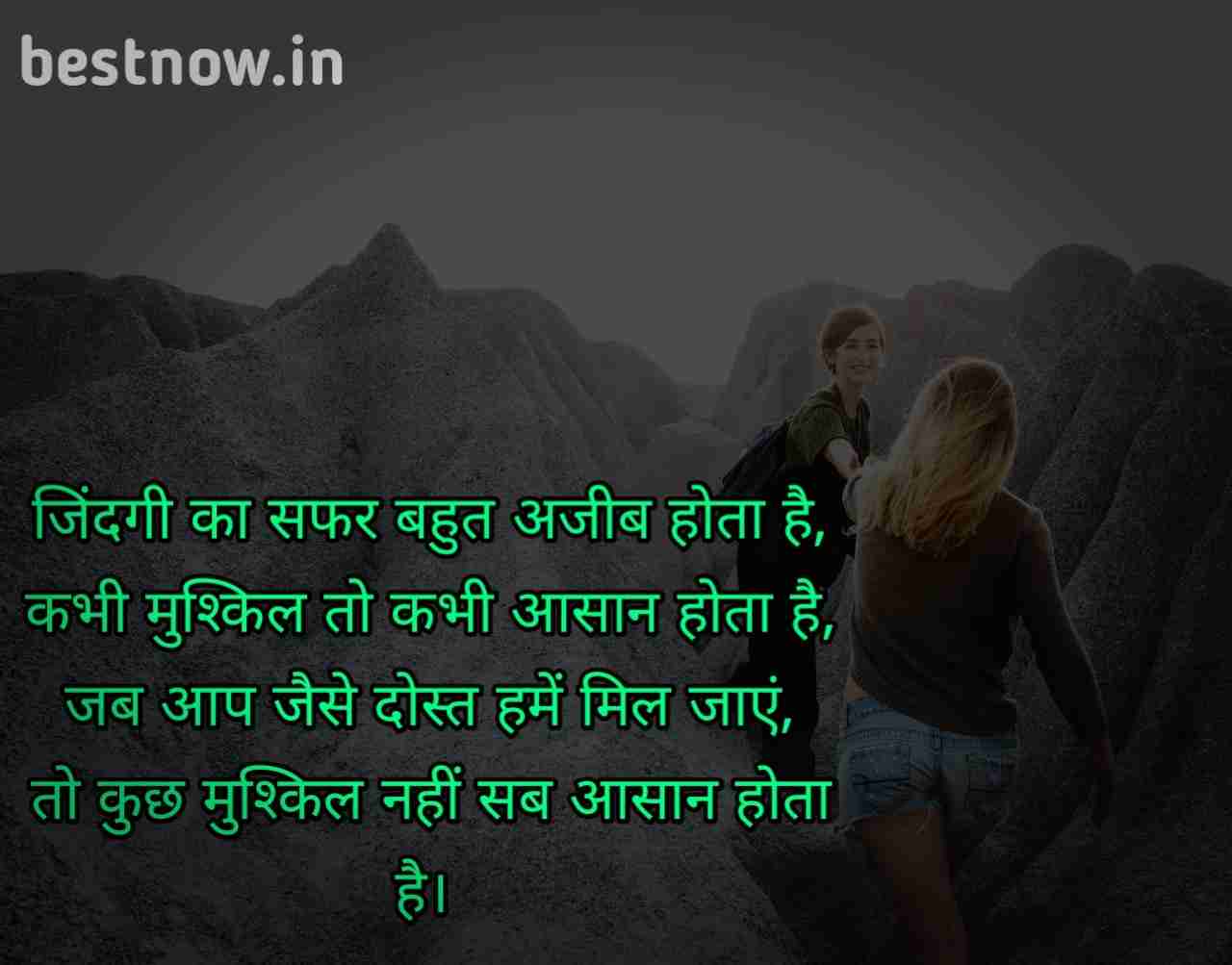 ---
❤ dosti shayari love  ❤
जिंदगी की दौड़ में हम हार गए, सारे गिले शिकवे हम पीछे छोड़ गए, हमने हमारे अनमोल दोस्त को खो दिया, या जिंदगी के सफर में सचमे हम हार गए।
Zindagi ki daud me ham haar gaye, saare gile shikve ham peechhe chhod gaye, hamne hamare anmol dost ko kho diya, ya zindagi ke safar me sachme ham haar gaye.
---
💨 Dosti Shayari In Hindi 💨
ए दोस्त तू हमसे रुस्वा ना होना, हमारा वक़्त ही तो है जो खराब है, वो भी एक ना एक दिन बदल जायेगा, बस हमेशा तुम हमारे साथ रहना।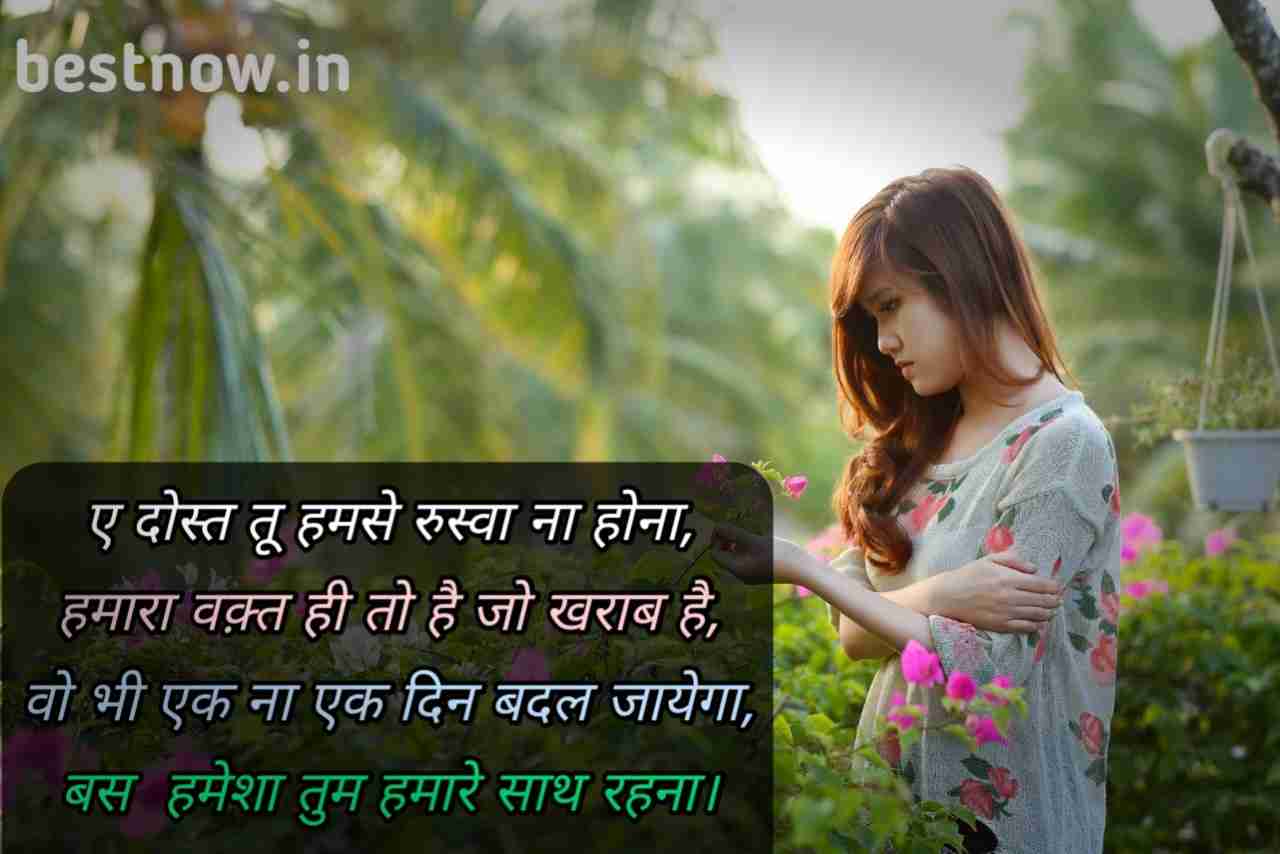 ---
जब दोस्त तरक्की करे, तो तुम गर्व से कहो ये मेरा दोस्त है, और जब दोस्त मुसीबत में हो, तो तुम कहो हम इसके दोस्त हैं।