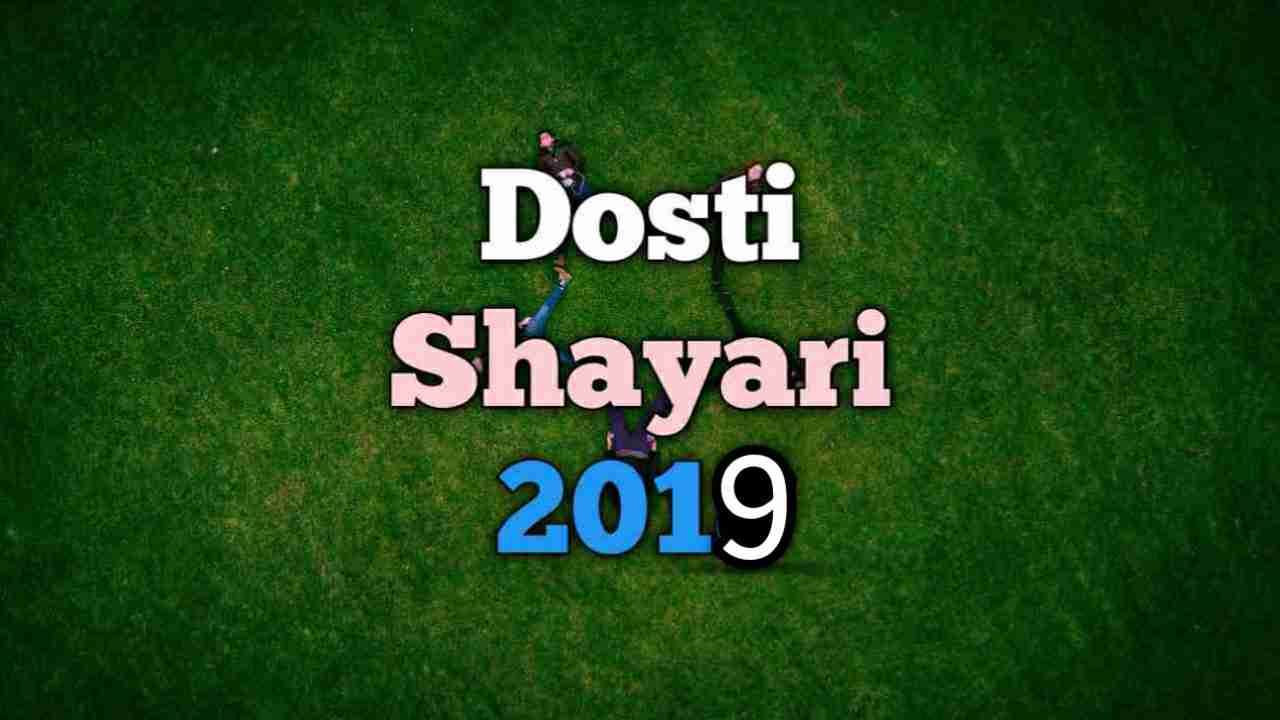 ⭐ Dosti Shayari  ⭐
कलेजे की बात दिखाना हमे आता नही, किसी के दिल को सताना हमे आता नही,आप सोचते हैं हम भूल गए आपको, पर कुछ अच्छे यारो को भुलाना हमे आता नही।
Kaleje ki baat dikhana hame aata nahi, kisi ke dil ko satana hame aata nahi, aap sochte hain ham bhool gaye aapko, par kuchh acche yaron ko bhulana hame aata nahi.
---
💦 best dosti shayari  💦
छोटा सा हमारा दिल कभी भुल से ना टूटे, नन्ही नन्ही बातो से आप कभी ना रूठें, हल्की सी भी चिंता है अगर आपको हमारी, तो कोशिश करना की ये दोस्ती कभी ना टूटे।
Chhota sa hamara dil kabhi na toote, nanhi-nanhi baton se aap kabhi na ruthein, halki si bhi chinta hai agar aapko hamari, to koshish karna ki ye dosti kabhi na toote.
---
तुझे देखे बिना तेरी तस्वीर बना सकता हूँ, तुझसे मिले बिना तेरी हर बात बता सकता हूँ, है मेरी दोस्ती में इतना दम, तेरी पलकों का आँसू अपनी पलकों से गिरा सकता हूँ।
Tujhe dekhe bina teri tasveer bana sakta hun, tujhse mile bina teri har baat bata sakta hun, hai meri dosti me itna dam, teri palkon ka ansu apni palkon se gira sakta hun.
---
🗯 हिंदी शायरी दोस्ती के लिये   🗯
प्रॉमिस न करो अगर तुम पूरा कर न सको, चाहो न उसको जिसे तुम पा ना सको, दोस्त तो दुनिया में बहुत होते हैं, पर एक खास रखो जिसके बिना तुम मुस्कुरा ना सको।
Promise na karo agar poora na kar sako, chaho na usko jise pa na sako, dost to dunia me bahut hote hain, par ek khas rakho jiske bina tum muskura na sako.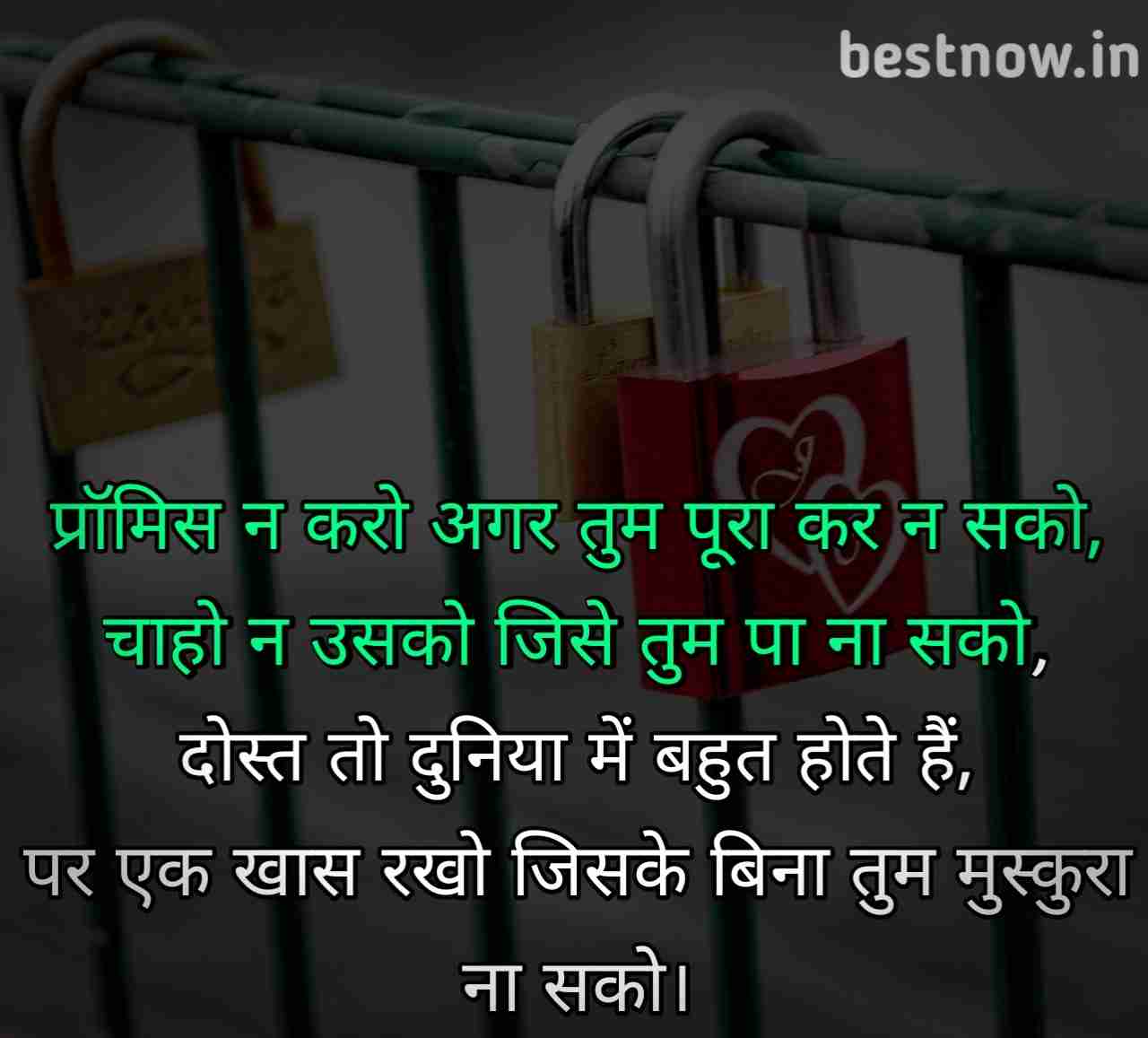 ---
💖 दोस्ती शायरी  💖
यार हर मुखड़े की चमकान होती है, यारी ही सुख-दुःख की पहचान होती है, कोई रूठ भी जाये तो दिल पे मत लेना, क्योंकि दोस्ती जरा-सी नादान होती है।
Yar har mukhde ki chamkaan hoti hai, yaari hi sukh-dukh ki pahchan hoti hai, koi ruth bhi jaaye to dil pe mat lena, kyuki dosti jara-si nadan hoti hai.