जरा इस सुबह की रौनक तो देखो,
उसकी दिल मे बसी तस्वीर को तो देखो।
Zara iss subah ki raunak to dekho, uski dil me basi tasveer ko to dekho.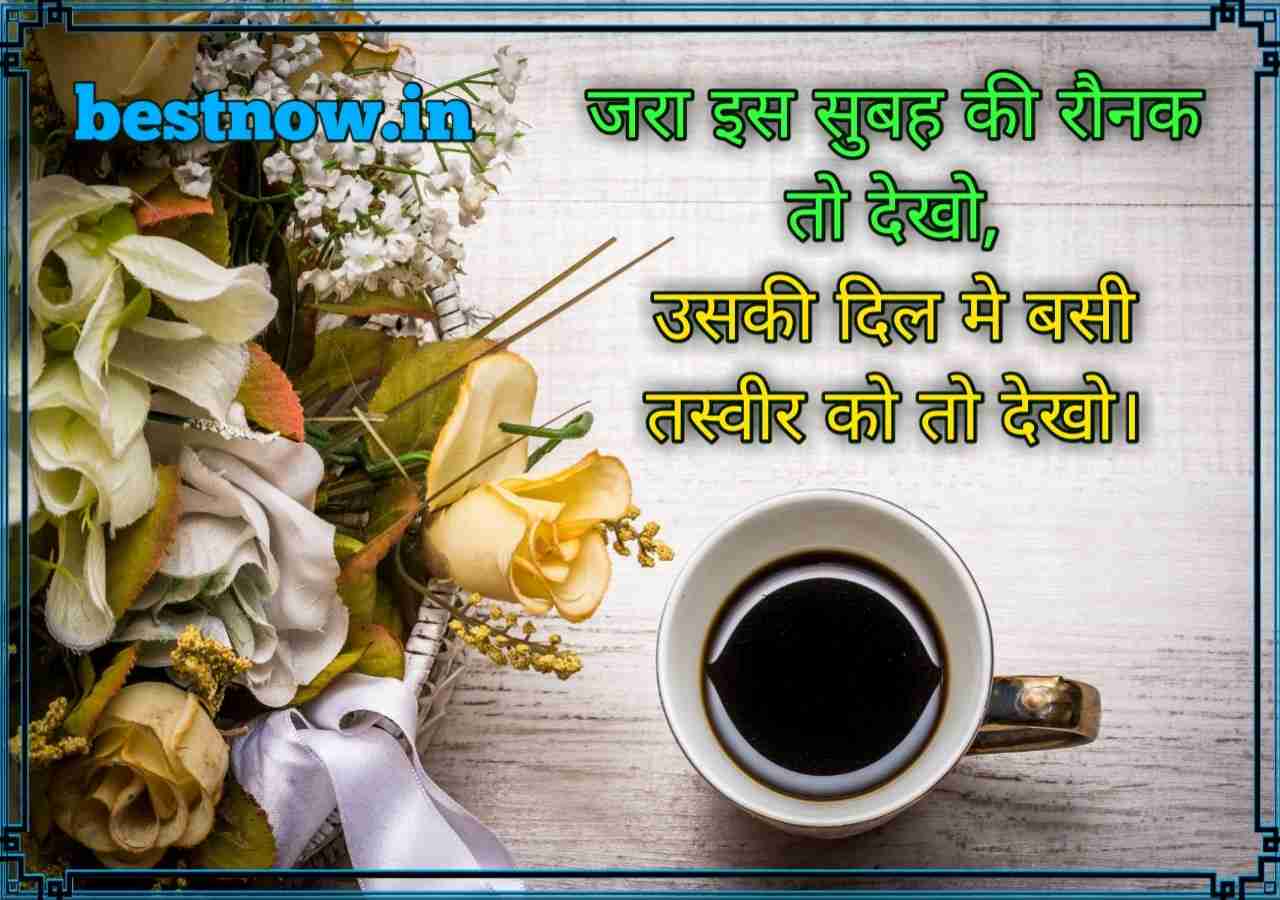 ---
ये कितनी खूबसूरत सुबह है,
इसे यादों से सजाने का जी चाहता है,
इस सुबह की खूबसूरती के साथ,
नए नए दोस्त बनाने का जी चाहता है,
और उन नए नय दोस्तों के साथ,
खुशियां मनाने का जी चाहता है।
Ye kitni khoobsurat subah hai, isey yaadon se sajane ka jee chahta hai, iss subah ki khoobsurati ke saath, naye naye dost banane ka jee chahta hai, aur unn naye naye doston ke saath, khusiyan manane ka jee chahta hai.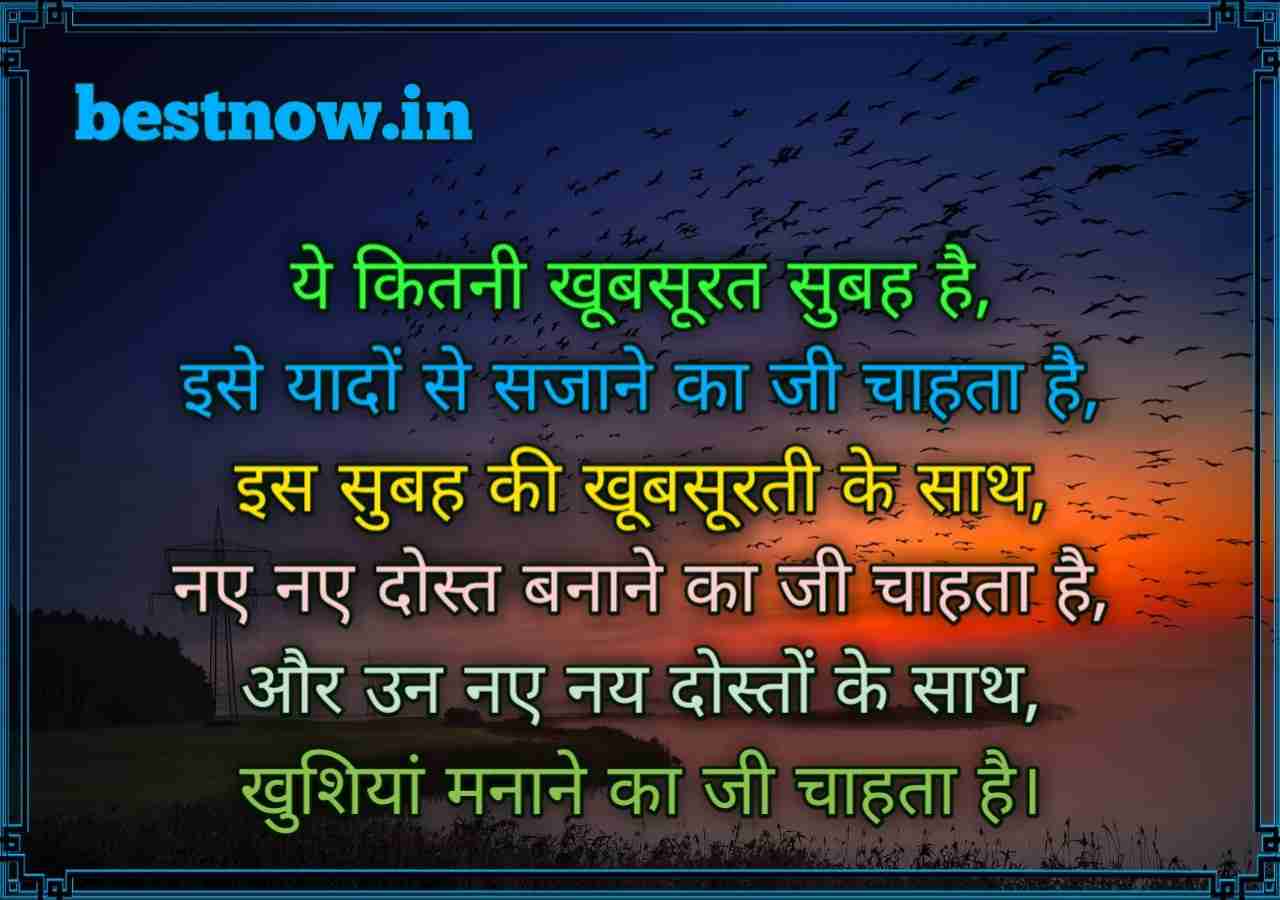 ---
ये दुनिया सुबह सवेरे चलने लगती है,
हमे तो तेरी याद आने लगती है,
दुनिया की हर खुशी हो तेरे दामन में,
मेरे होठों से बस यही दुआ आने लगती है।
Ye duniya subah savere chalne lagti hai, hame to teri yad aane lagti hai, duniya ki har khushi ho tere daman me, mere honthon se bas yahi dua aane lagti hai.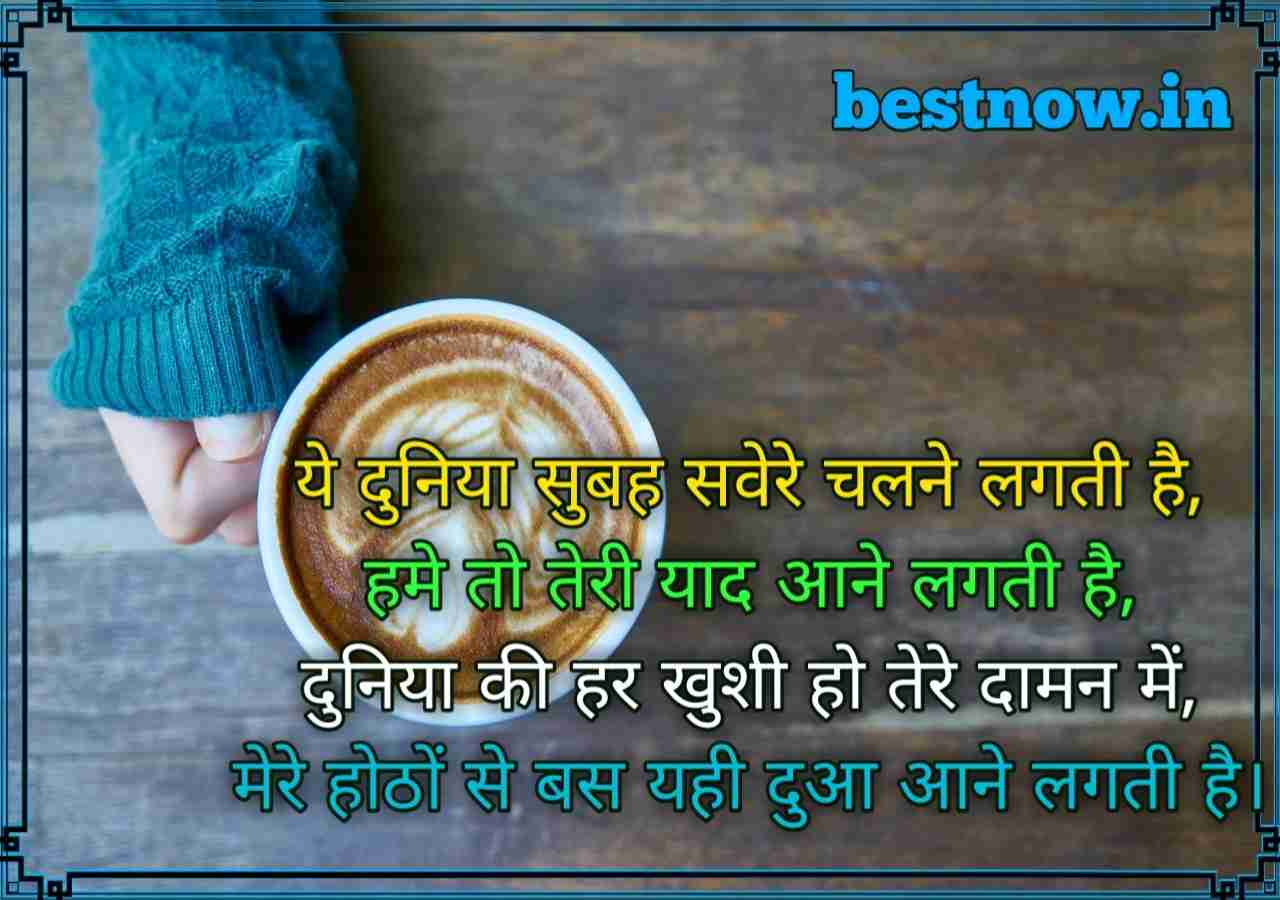 ---
वो सुहानी शाम गुज़र गई और महकती सुबह आ गई,
दिल ज़ोरों से धड़का और तुम्हारी याद आ गई।
Woh suhani shaam gujar gayi aur mahkti subah aa gayi, dil joron se dhadka aur tumhari yaad aa gayi.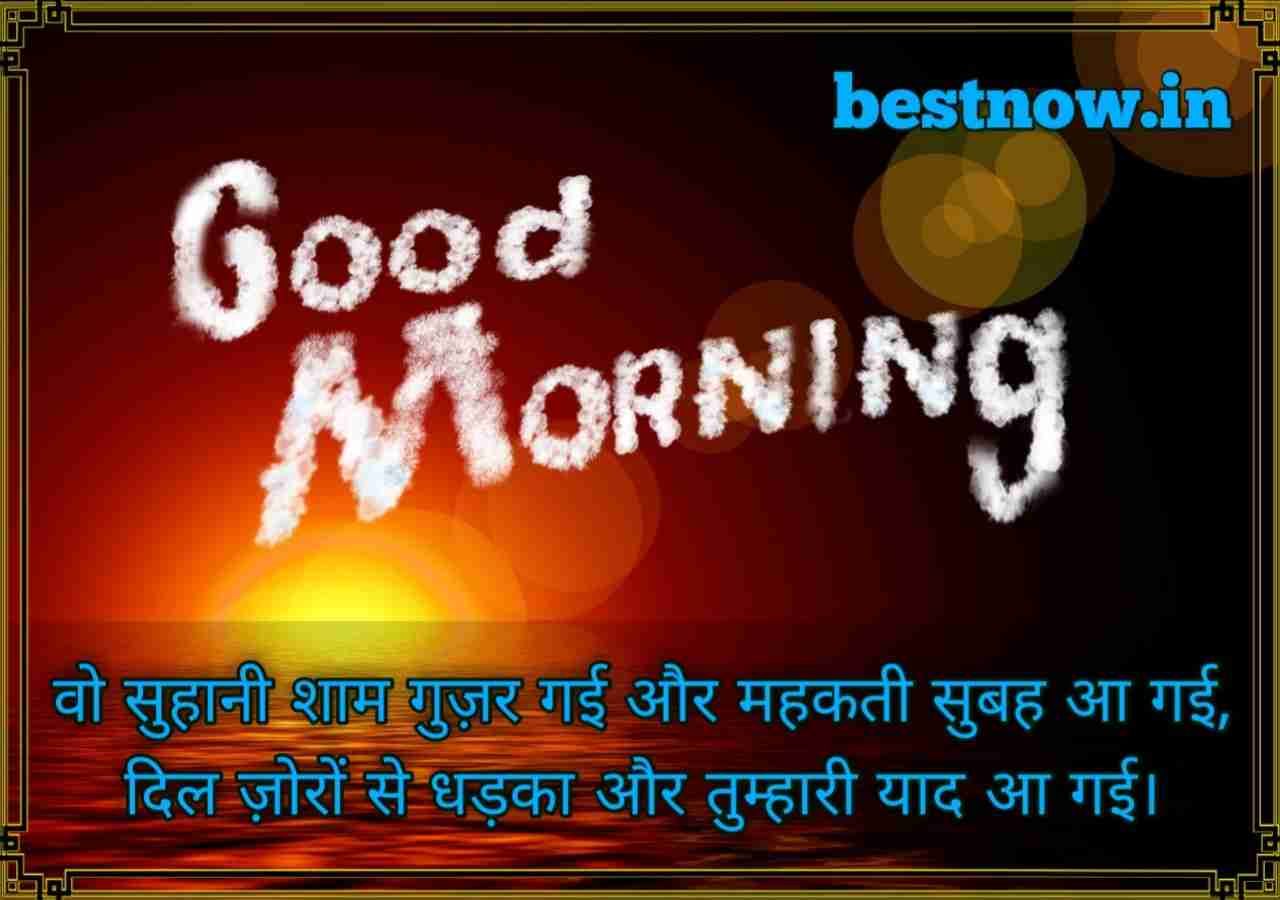 ---
सुबह के सूरज की पहली किरण दिल को छू जाती है, महकते फूलों की महक दिल मे जादू जगा जाती है।
Subah ke suraj ki pahli kiran dil ko chhu jati hai, mahkte foolon ki mahak dil me jadu jaga jati hai.