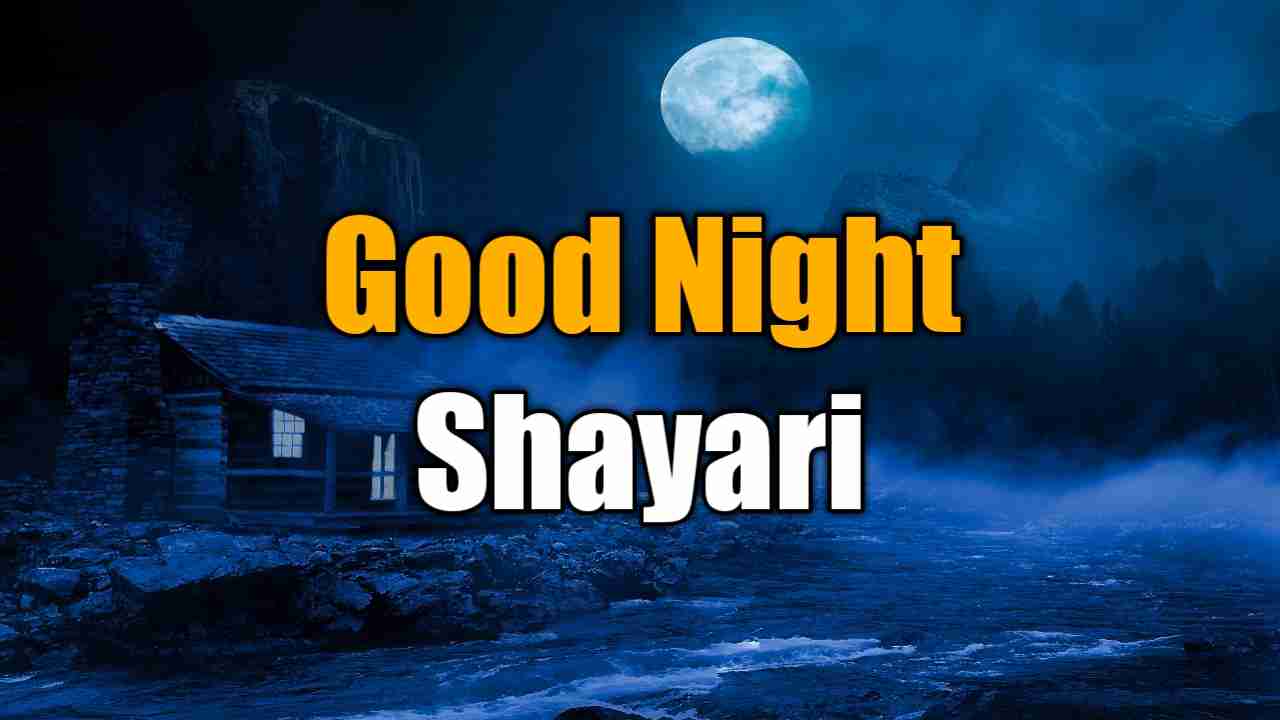 दिल में कोई बात न रखे तो ही अच्छा है,
सोने से पहले कोई बुरा ख्यालात न रखे तो ही अच्छा है।
Dil Me Koi Baat Na Rakhe To Hi Accha Hai, Sone Se Pahle Koi Bura Khayalat Na Rakhe To Hi Accha Hai.
---
दिल में किसी का ख्याल हो तो ज़रूरी नही वो पूरा हो,
ज़रूरी नही कोई किसी के बिना अधूरा हो,
जो चाँद रात में रौशनी बिखारता है,
ज़रूरी नही वो चाँद हर रात पूरा हो।
Dil Me Kisi Ka Khyal Ho To Jaruri Nahi Wo Poora Ho, Jaruri Nahi Koi Kisi Ke Bina Adhoora Ho, Jo Chand Raat Me Roshni Bikharta Hai, Jaruri Nahi Wo Chand Har Raat Poora Ho.
---
हमारे फोन पर किसी का मैसिज आया है,
तो दिल ने कहा किसी ने याद किया है,
और जब हमने मोबाईल उठा कर देखा,
तो किसी ने Good Night का मैसिज भेजा है।
Hamare Phone Par Kisi Ka Message Aaya Hai, To Dil Ne Kahaa Kisi Ne Yaad Kiya Hai, Aur Jab Hamne Mobile Utha Kar Dekha, To Kisi Ne Good Night Ka Message Bheja hai.
---
ये सितारे चाहतें है की रात आये,
हम लिखे जो आपका जबाब आये,
सितारों की चमक तो नही है मुझ में,
लेकिन हम ऐसा क्या करें,
जो आपको हमारी याद आये।
Ye Sitare Chahte Hain Ki Rat Aye, Ham Likhe Jo Apka Jabab Aye, Sitaron Ki Chamak To Nahi Hai Mujhme, Lekin Ham Aisa Kya Karein, Jo Apko Hamari Yaad Aye.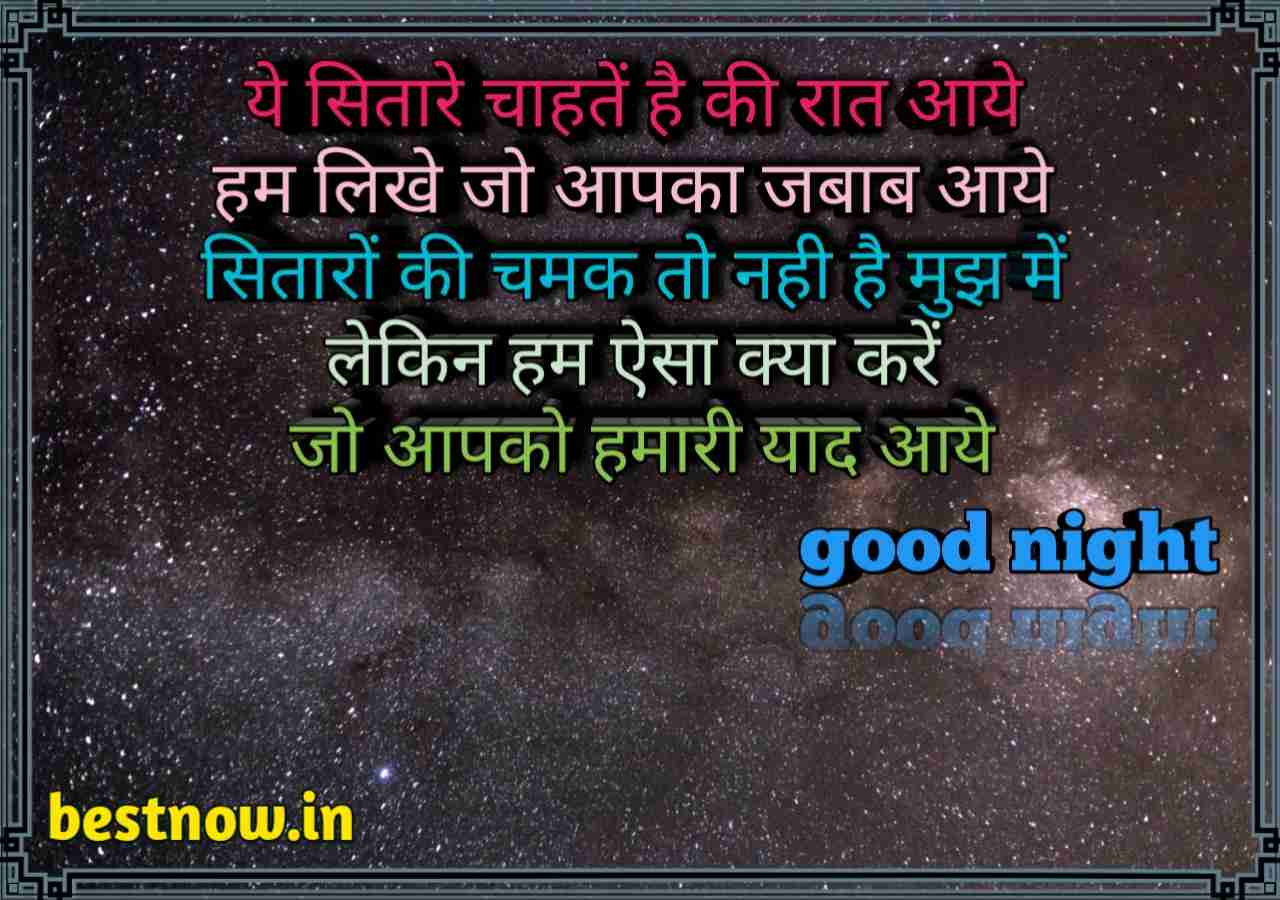 ---
देखो ये निकल आया है चाँद,
और निकल आये है ये चमकते सितारे,
सो गये चरन्द परंद और ये खूबसूरत नज़ारे,
अब आप भी सोने की कोशिश करो,
और सपने देखो नियारे पियारे।
Dekho Ye Nikal Aaya Hai Chaand Aur Nikal Aye Hain Chamkate Sitare, So Gaye Charand Parand Aur Ye Khoobsurat Nazare, Ab Aap Bhi Sone Ki Koshish Karo Aur Sapne Dekho Niyare Piyare.