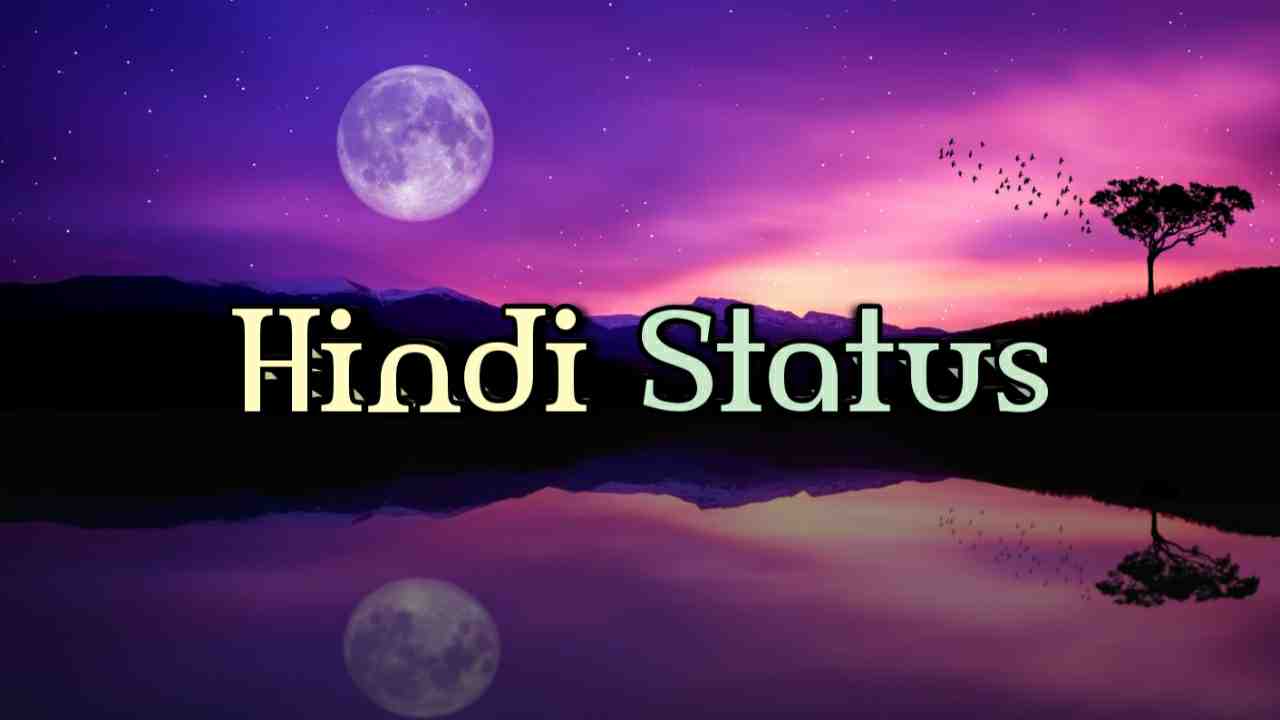 अगर चुराना है तो किसी की किडनी चुराओ,
दिल का क्या अचार डालोगे।
Agar Churana Hai To Kisi Ki Kidney Churao, Dil Ka Kya Achar Daloge.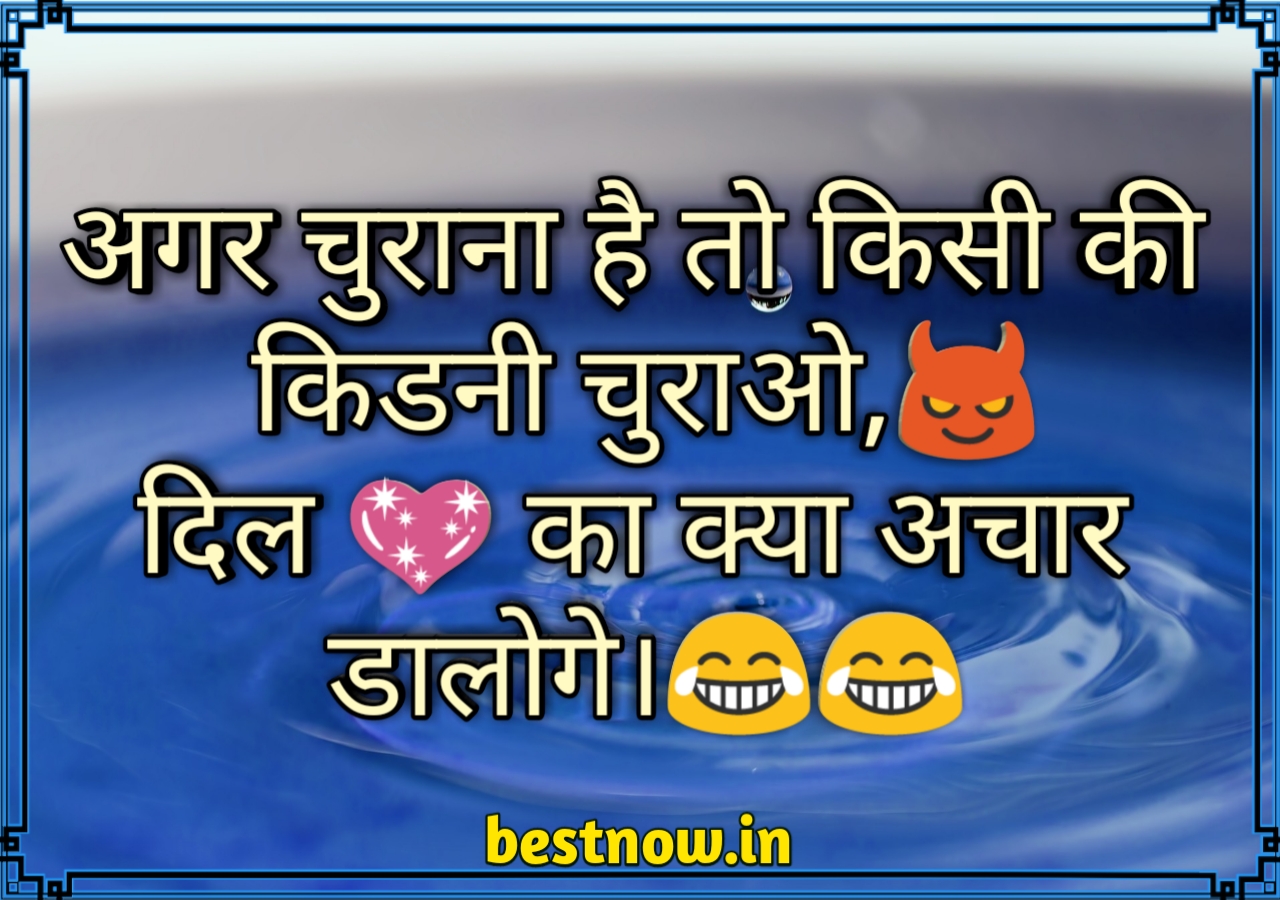 ---
जिसका कोई नही होता है न,
उसका मोबाईल ही सब कुछ होता है।
Jiska Koi Nahi Hota Hai Na, Uska Mobile Hi Sab Kuch Hota Hai.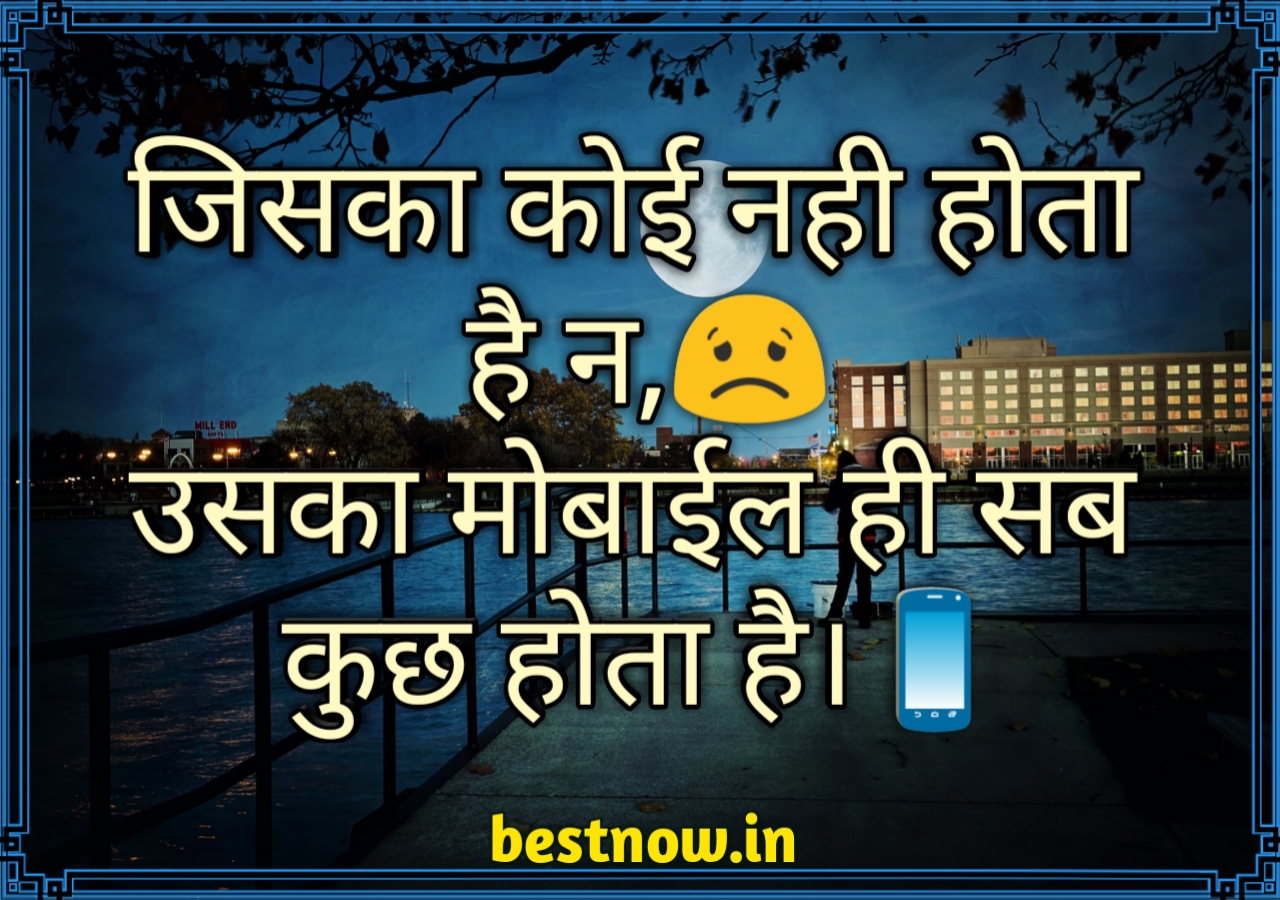 ---
एक लड़की के सामने दूसरी लड़की की
तारीफ करना, पैट्रोल पम्प पर खड़े होकर माचिस जलाने जैसा है।
Ek Ladki Ke Samne Doosri Ladki Ki Tareef Karna, Petrol Pump Par Khade Ho Kar Machis Jalane Jaisa Hai.
---
ख़ौफ़ क्या होता है उस इंसान से पूछो,
जो अपना मोबाईल घर पर भूल आया हो।
Khauf Kya Hota Hai Uss Insan Se Poocho, Jo Apne Mobile Ghar Par Bhool Aaya Ho.
---
उस लड़की ने मुझसे कहा,
आप इतनी अच्छी अच्छी पोस्ट करते हैं,
कहीँ आप पोस्ट मैन तो नही हैं।
Uss Ladki Ne Mujhse Kaha, Aap Itni Acchi Acchi Post karte Hain, Kahin Aap Post Man To Nahi Hain.