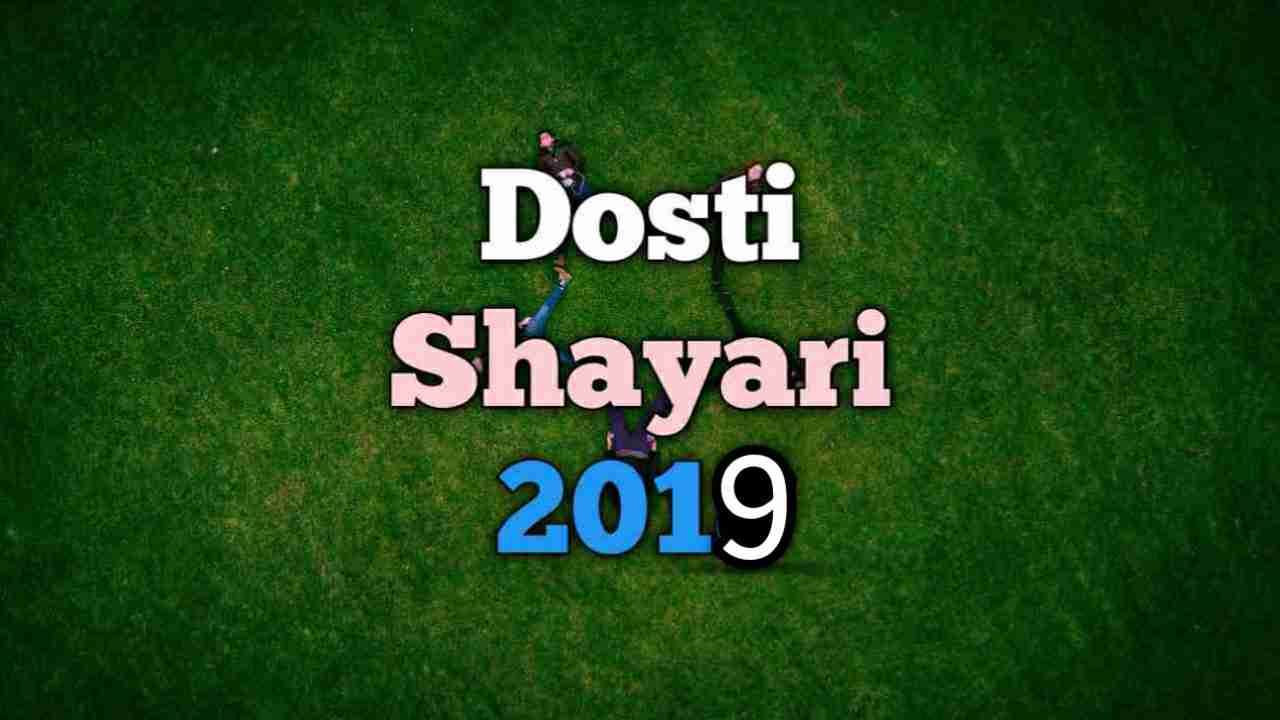 💦 Dosti Shayari 💦
उत्साह की परछाइयों का नाम है जिंदगी, दुखों की गहराईओं का नाम है जिंदगी, एक प्यारा सा दोस्त है हमारा यहाँ, उसकी प्यारी सी खुशी का नाम है जिंदगी। 
Utsah ki parchhaiyon ka naam hai zindgi, dukhon ki gahrai ka naam hai zindgi, ek pyara sa dost hai hamara yahaan, uski pyari se khushi ka naam hai zindagi.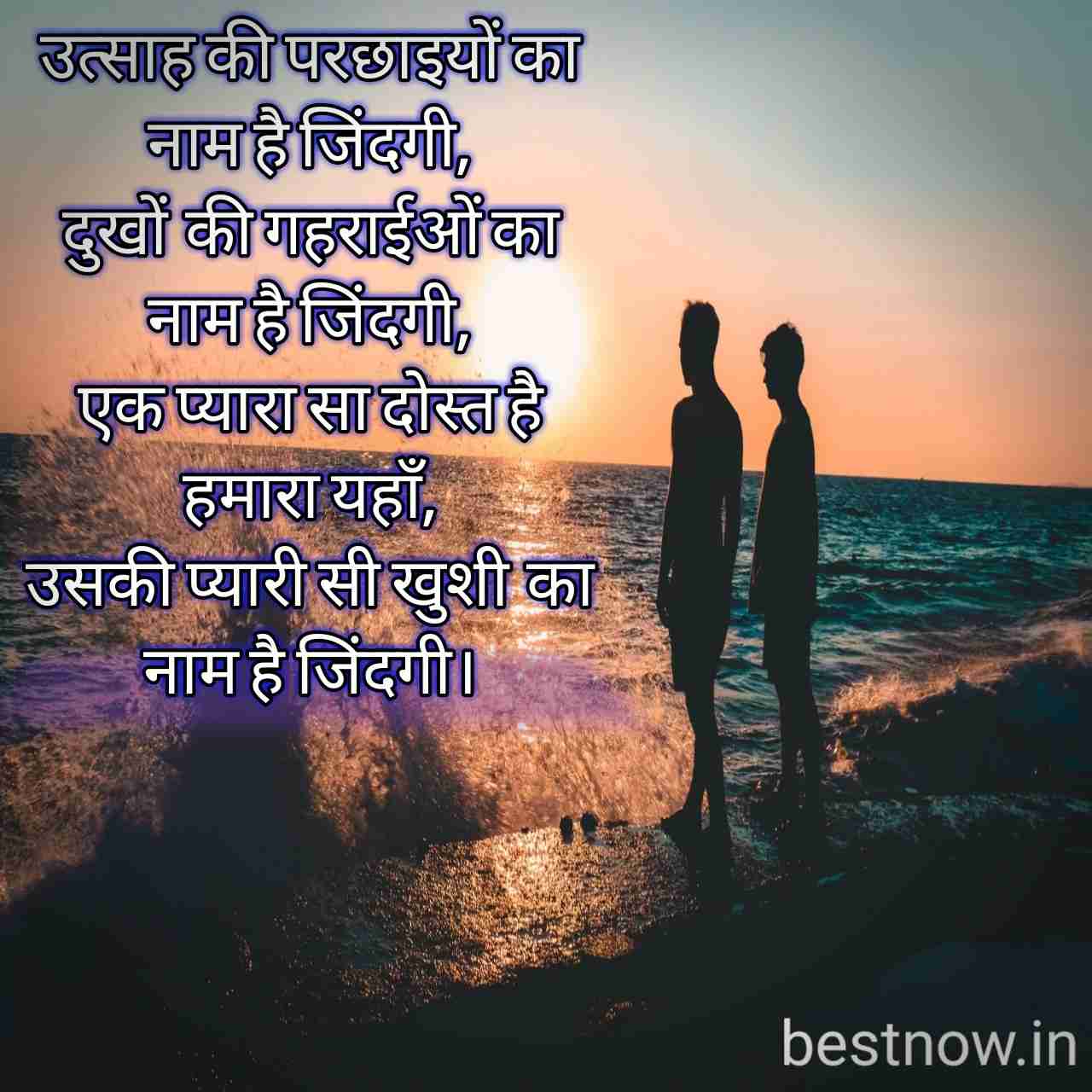 ---
❤ Best friend shayari ❤
दुख बहुत होगा जब हम छोड़ के जाएंगे, तड़पोगे बहुत मगर आँसू नहीं आएँगे, जब साथ कोई ना दे तो हमें पुकार लेना ऐ दोस्त, आसमां पर होंगे तो भी लौट के आएंगे।
Dukh bahut hoga jab ham chhod ke jayenge, Tadpenge bahut magar ansu nahi ayenge, jab saath koi na de to hame pukar lena ai dost, Aasman pe honge to bhi laut ke ayenge.
---
💛 Best dosti shayari 💛
जब साथ बिताया समय याद आता है, मेरी आंखों में आंसू छोड़ जाता है, कोई और मिल जाये तो हमें न भूल जाना, दोस्ती का रिश्ता जिंदगी भर काम आता है।
Jab saath bitaya samay yaad aata hai, meri ankhon me ansu chhod jata hai, koi aur mil jaaye to hame na bhool jana, dosti ka rishta zindgi bhar kaam aata hai.
---
🙌 शायरी दोस्ती की 🙌
तू मिला नही है हमसे पर पास भी है, हमे तेरी कमी का अहसास भी है, दोस्त तो हमारे लाखों हैं इस जहाँ में, पर तू कमीना भी है और खास भी है।
Tu mila nahi hai hamse pr paas bhi hai, hame teri kami ka ahsas bhi hai, dost to hamare lakhon hain iss jahaan me, pr tu kameena bhi hai aur khas bhi hai.
---
दिल ही क्या जो मिलने की आरजू न करे, तुम्हें भूलकर जियूं यह खुदा न करे, रहे तेरी दोस्ती मेरी जिंदगी बनकर, यह बात और है जिन्दगी वफा न करे।
Dil hi kya jo milne ki arju na kare, tumhe bhoolkar jiyun ye khuda na kare, rahe teri dosti meri zindgi banakar, yah baat aur hai zindagi wafa na kare.