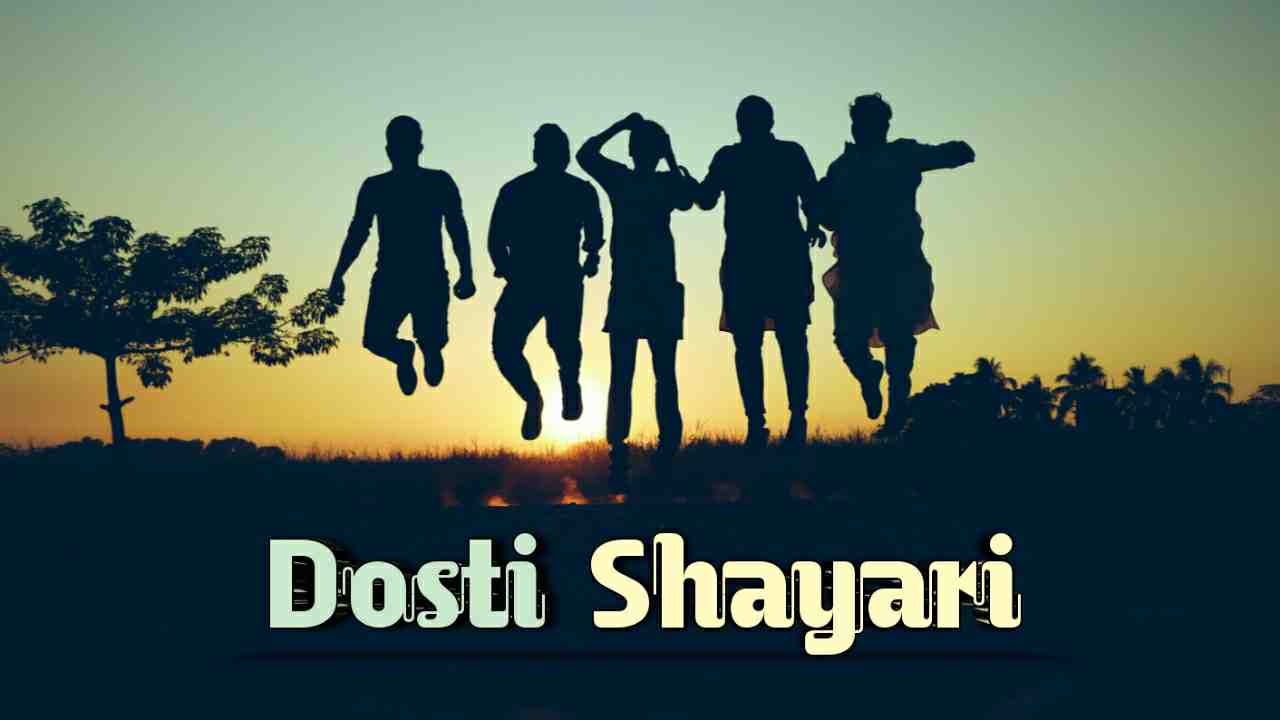 ❤ Dosti Shayari ❤
आग तो तूफान में भी जल जाती हैं, पुष्प तो काँटो में भी खिल जाते हैं, मस्त बहुत होती हैं वो शाम, दोस्त आप जैसे जहां मिल जाते हैं।
Aag to toofan me bhi jal jaati hai, pushp to kanton me bhi khil jaate hain, mast bahut hoti hain woh shaam, dost aap jaise jahaan mil jaate hain.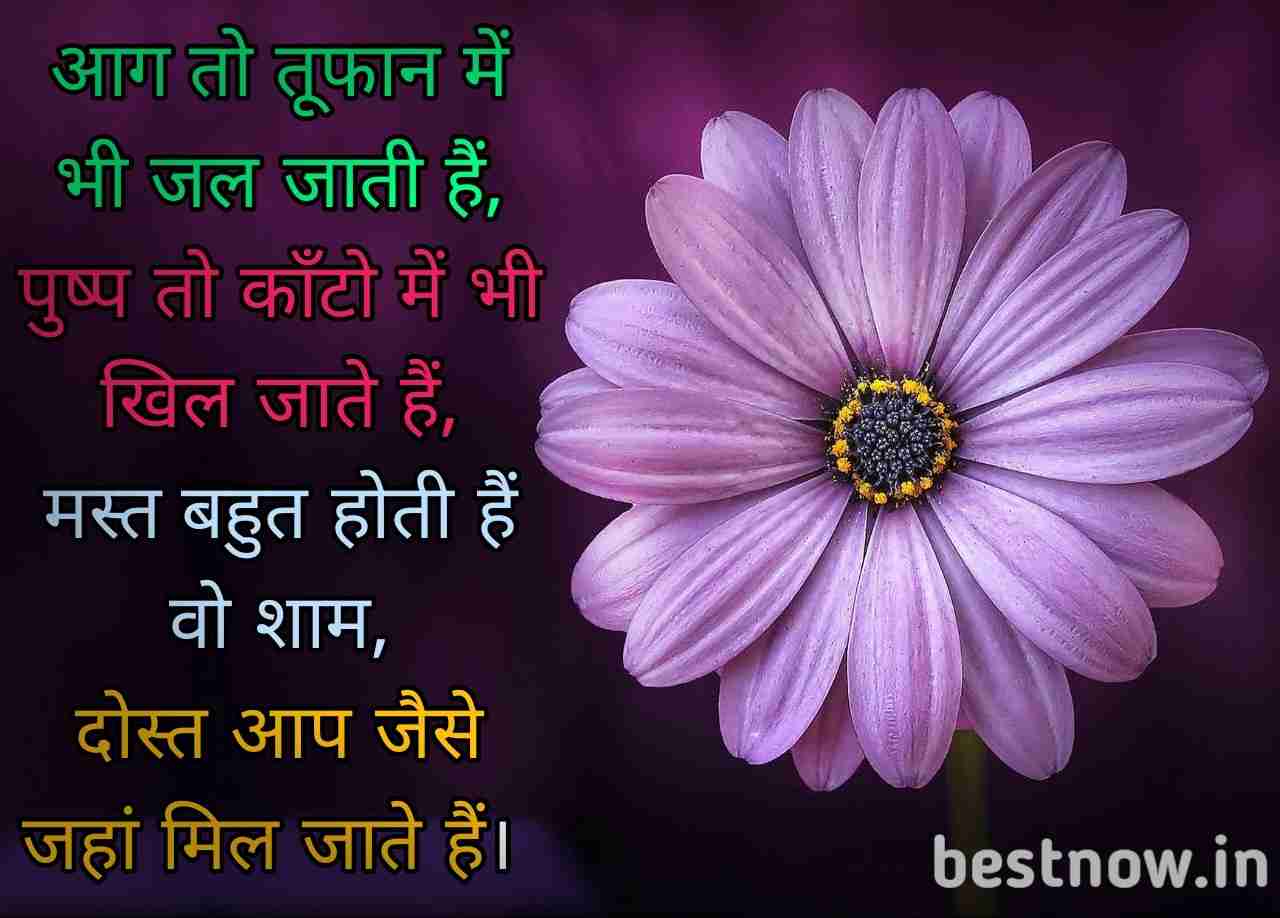 ---
💖 Dosti shayari love 💖
संग रहते यूँ ही समय निकल जायेगा, तन्हाइयों में होने के बाद कौन किसके बारे में सोच के याद आयेगा, जी लो इस पल को जब हम साथ हैं यारों, कल क्या पता वक़्त कहाँ ले के जायेगा।
Sang rahte yun hi samay nikal jayega, tanhaaiyon me hone ke baad kaun kiske baare me soch ke yaad ayega, jee lo is pal ko jab ham saath hain yaron, kal kya pata waqt kahaan leke jayega.
---
चाँद की दूरी एक रात तक है, सूरज की दूरी बस दिन तक है, हम दोस्ती में वक़्त नहीं देखते, क्यूंकि हमारी दोस्ती की हद हमारी आखिरी साँस तक है।
Chaand ki doori ek raat tak hai, suraj ki doori bas din tak hai, ham dosti me waqt nahi dekhte, kyunki hamari dosti ki had hamari akhiri saans tak hai.
---
🖼 Dosti Shayari With Images 🖼
दोस्ती वो नहीं जो जान देती है, दोस्ती वो भी नहीं जो ख़ुशी देती है, दोस्तों, सच्ची दोस्ती तो वो है, जो पानी में गिरा हुआ दोस्त का आंसू भी पहचान लेती है।
Dosti wo nahi jo jaan deti hai, Dosti wo nahi jo khushi deti hai, doston sachhi dosti to wo hai, jo pani me gira hua dost ka ansu bhi pahchan leti hai.
---
दोस्ती तो एक झोंका है हवा का, दोस्ती तो एक नाम है वफा का, दूसरों के लिए चाहे कुछ भी हो, हमारे लिए तो खुदा का हसीन तोहफा है दोस्ती का।
Dosti to ek jhonka hai hawa ka, dosti to ek naam hai wafa ka, doosron ke liye chahein kuchh bhi ho, hamare liye to khuda ka haseen tohfa hai dosti ka.