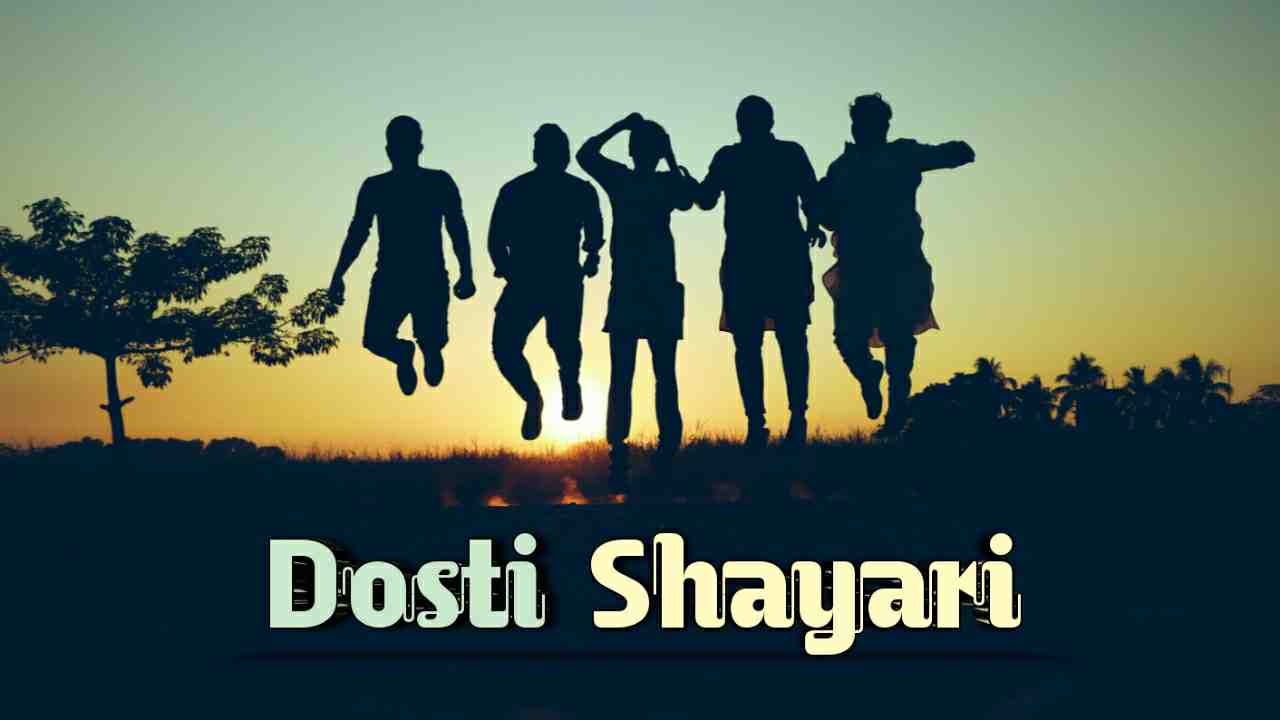 💦 Dosti Shayari  💦
ऐ यार तेरी यारी पर हम गर्व करते हैं, हर समय मिलने की तलब करते हैं, ऐसे दोस्त बहुत कम ही मिलते हैं, जो हमसे मिलने की तलब करते हैं।
Ae! Yar teri yari par ham garv karte hain, har samay milne ki talab karte hain, aise dost bahut kam hi milte hain, jo hamse milne ki talab karte hain.
---
⭐ शायरी दोस्ती की  ⭐
यारी भी क्या अजीब सी चीज़ होती है, मगर ये भी बहुत कम लोगों को नसीब होती है, जो पकड़ लेते है ज़िन्दगी में दामन इसका, समझ लो के स्वर्ग उनके बिलकुल करीब होती है।
Yari bhi kya cheej hoti hai, magar ye bhi bahut kam logon ko naseeb hoti hai, jo pakad lete hain zindagi me daaman iska, samjh lo ke swarg unke bilkul kareeb hoti hai.
---
❤ dosti shayari love ❤
तुम बनके यार ऐसे आए ज़िंदगी मे, के हम ये ज़माना ही भूल गये, तुम्हे याद आए ना आए हमारी कभी, पर हम तो तुम्हे भूलाना ही भूल गये!
Tum banke yaar aise aaye zindagi me, ke ham ye jamana hi bhool gaye, tumhe yaad aaye na aaye hamari kabhi, par ham to tumhe bhulana hi bhool gaye.
---
👌  best friend shayari  👌
यारों के बीच मैं कुछ तो सुनाना पड़ता है, दुःख हटाकर मस्कुराना पड़ता हैं, कभी उनके हम थे यार, आजकल उन्हें याद दिलाना पड़ता हैं। 
Yaron ke beech me kuchh to sunana padta hai, dukh hatakar muskurana padta hai, kabhi unke ham the yaar, aajkal unhe yaad dilana padta hai.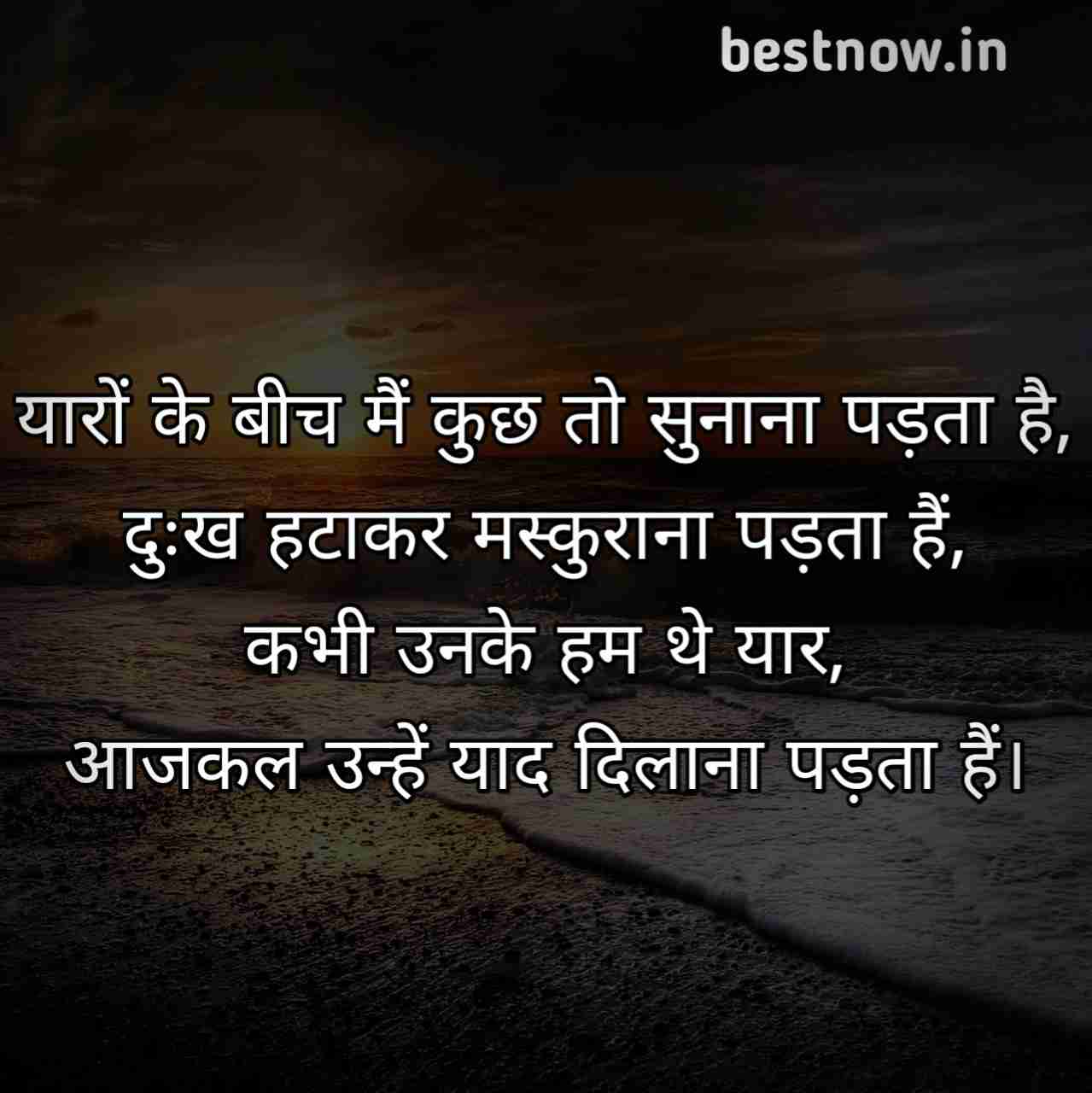 ---
😊 Dosti Shayari In Hindi  😊
यादों के सहारे ये दुनिया नही चलती, बिना किसी शायर के महफ़िल नहीं हिलती, एक बार पुकारो तो आएं यारो, क्योंकी दोस्तों के बिना ये धड़कने नही चलती।
Yadon ke sahare ye duniya chalti hai, bina kisi shayar ke mahfil nahi hilti, ek baar pukaro to aayein, kyunki doston ke bina ye dhadkan nahi chalti hai.