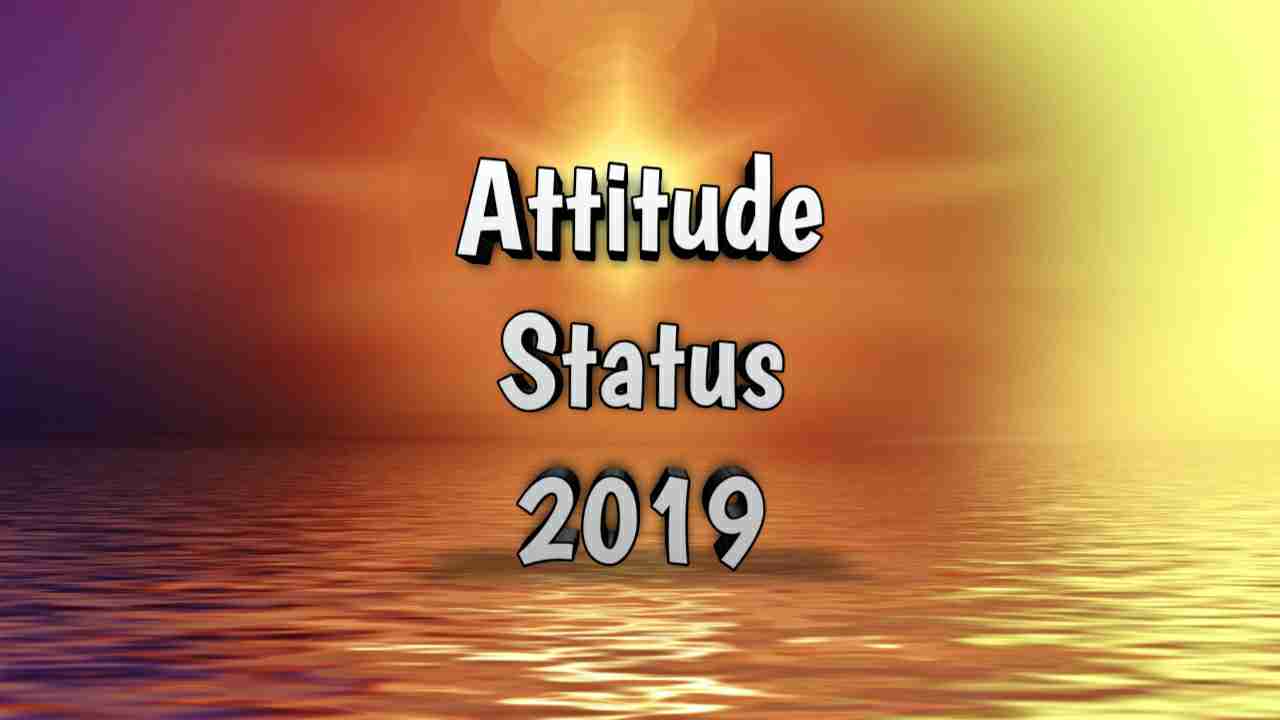 Attitude Status
आज कल समझदार वो होता है, जो वक्त के रुख को देख कर झुकना सीखे, और रुख बदलता देख दुश्मन को झुकाना सीखे।
Aaj kal samjhdar wo hota hai, JO waqt ke rukh ko dekh kar jhukna seekhe, Aur rukh badalta dekh dushman ko jhukana seekhe.
---
हमसे नाराज होने बाले लोग, अक्सर ज्यादा नज़र रखते हैं हम पर।
Hamse naraz hone wale log, Aksar jyada nazar rakhte hain ham par.
---
जिगर बालो का डर से कोई बास्ता नही होता, हम वहाँ कदम रखते हैं जहाँ कोई रास्ता नही होता।
Jigar walon ka dar se koi wasta nahi hota, Ham wahaan kadam rakhte hain jahaan koi rasta nahi hota.
---
कुछ ही वक्त की ख़ामोशी है, फिर कानो में शोर आयेगा, तुम्हारा तो सिर्फ वक्त है, हमारा तो दौर आयेगा।
Kuchh hi waqt ki khamoshi hai, Phir kano me shor ayega, Tumhara to sirf waqt hai, Hamara to Daur ayega.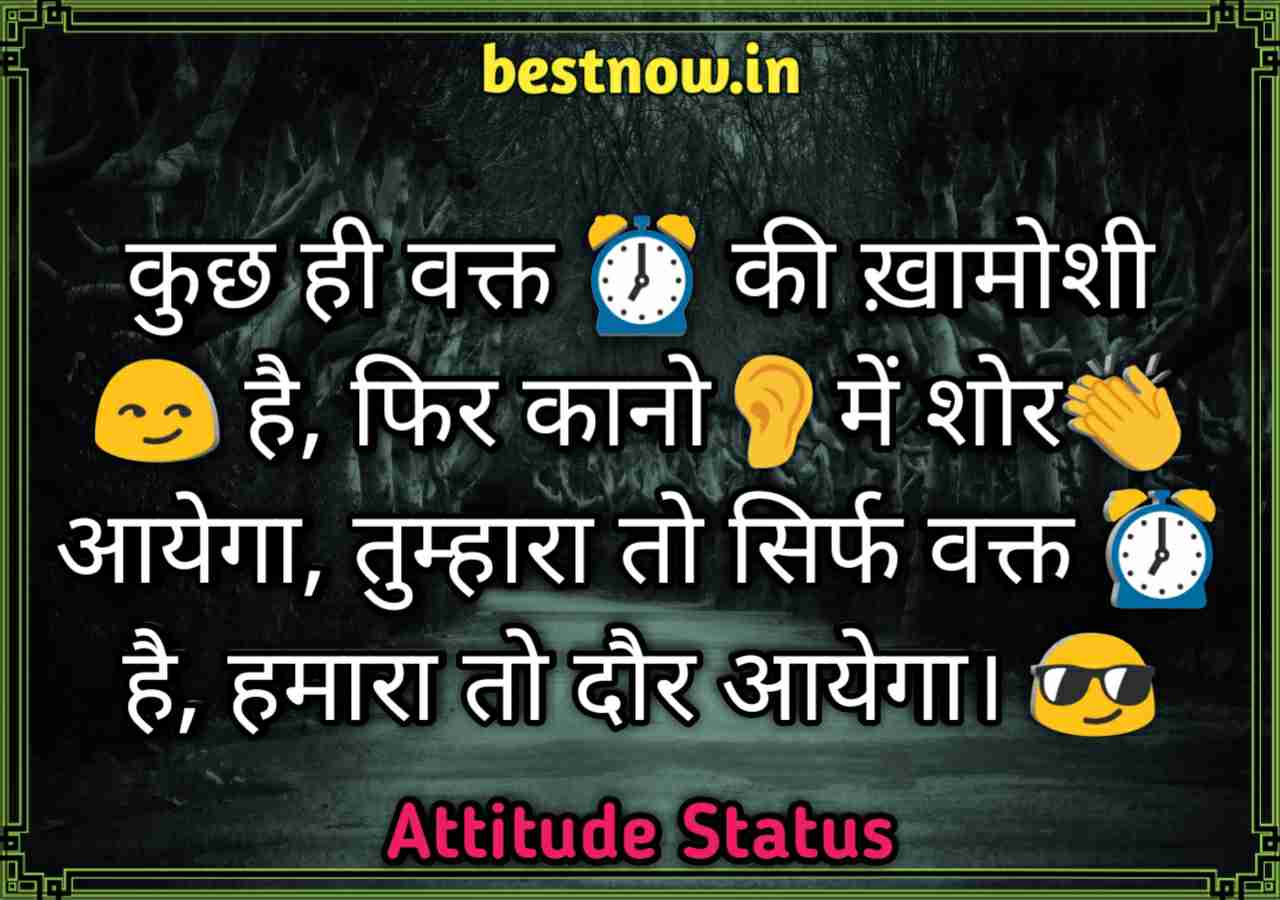 ---
कल से बस एक ही काम होगा, मेरा नाम और दुश्मनों का काम तमाम।
Kal se bas ek hi kaam hoga, Mera naam aur dushman ka kaam tamam.