Motivational Thoughts In Hindi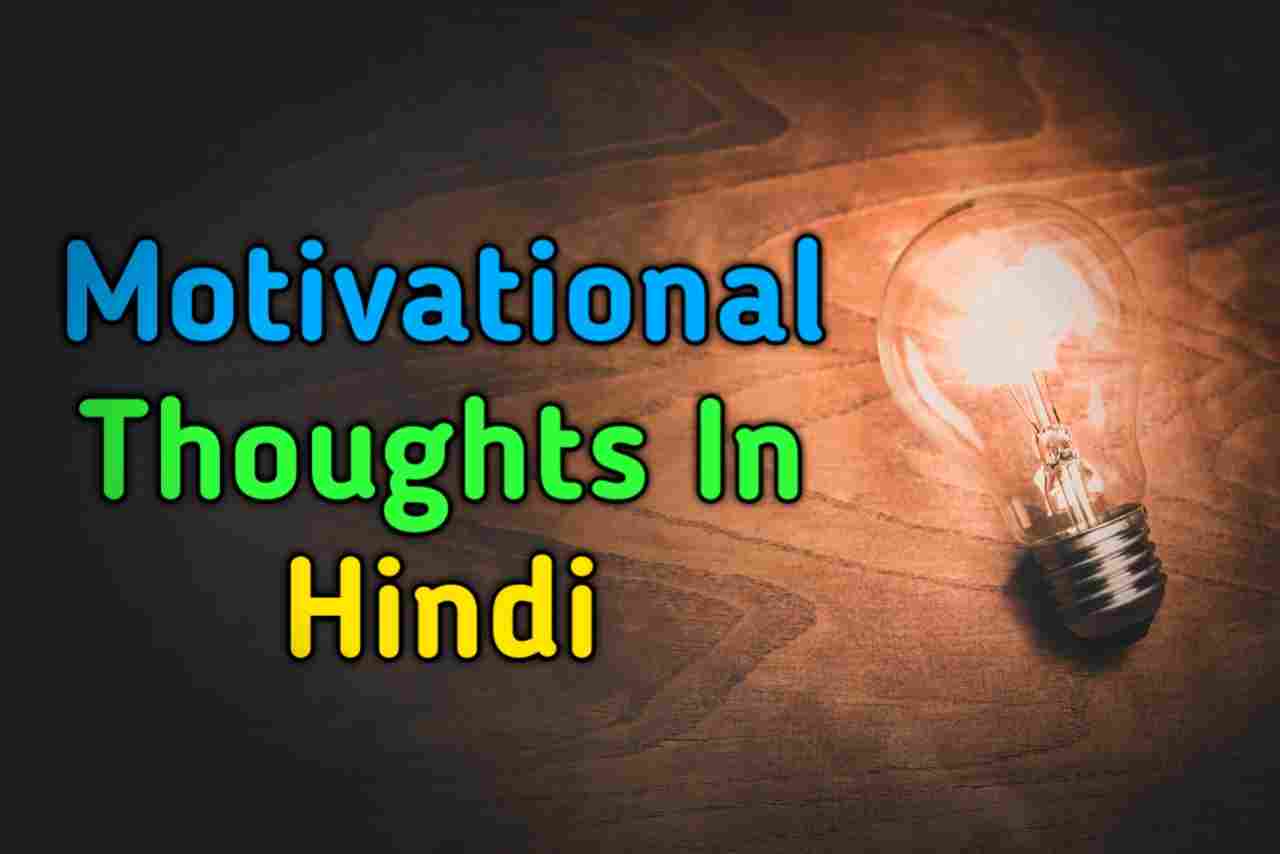 💨 Motivational thoughts in hindi 💨
आगे बढ़ने वाला मनुष्य कभी किसी को नुकसान नही पहुँचाता, लेकिन जो दूसरों को नुकसान पहुँचाता है, वह कभी आगे नही बढ़ता।
Aage badhne wala manushya kabhi kisi ko nuksan nahi pahunchata, lekin jo doosron ko nuksan pahunchata hai, woh kabhi aage nahi badhta.
---
किस्मत को और दूसरों को इल्ज़ाम क्या लगाना, जब सपने हमारे हैं तो कोशिशें भी तो हमारी होनी चाहिए।
Kismat ko aur doosron ko ilzam kya lagana, jab sapne hamare hain to koshish bhi to hamari honi chahiye.
---
ऐ इंसान ! इस ज़मी पर बैठ कर तू क्यों आसमान देखता है, अपने पँखो को खोल ये ज़माना तो सिर्फ उड़ान देखता है।
Ai Insan! Iss jameen par baith kar tu kyun aasman dekhta hai, apne pankho ko khol ye jamana to sirf udan dekhta hai.
---
जो लोग सफर में अकेले चलने का हौसला रखतें हैं, एक दिन काफले उनके पीछे चलते हैं।
Jo log safar me akele chalne ka hausla rakhte hain, ek din unke peechhe kafile chalte hain.
---
जिंदगी में जो खो गया उसके लिए रोया नही करते और जो पा लिया उसे कभी खोया नही करते, उनके ही तारे चमकतें हैं जो मजबूरियों का रोना रोया नही करतें हैं।
Zindagi me jo kho gaya uske liye roya nahi karte aur jo paa liya usey kabhi khoya nahi karte, unke hi taare chamkate hain jo majbooriyon ka rona roya nahi karte hain.