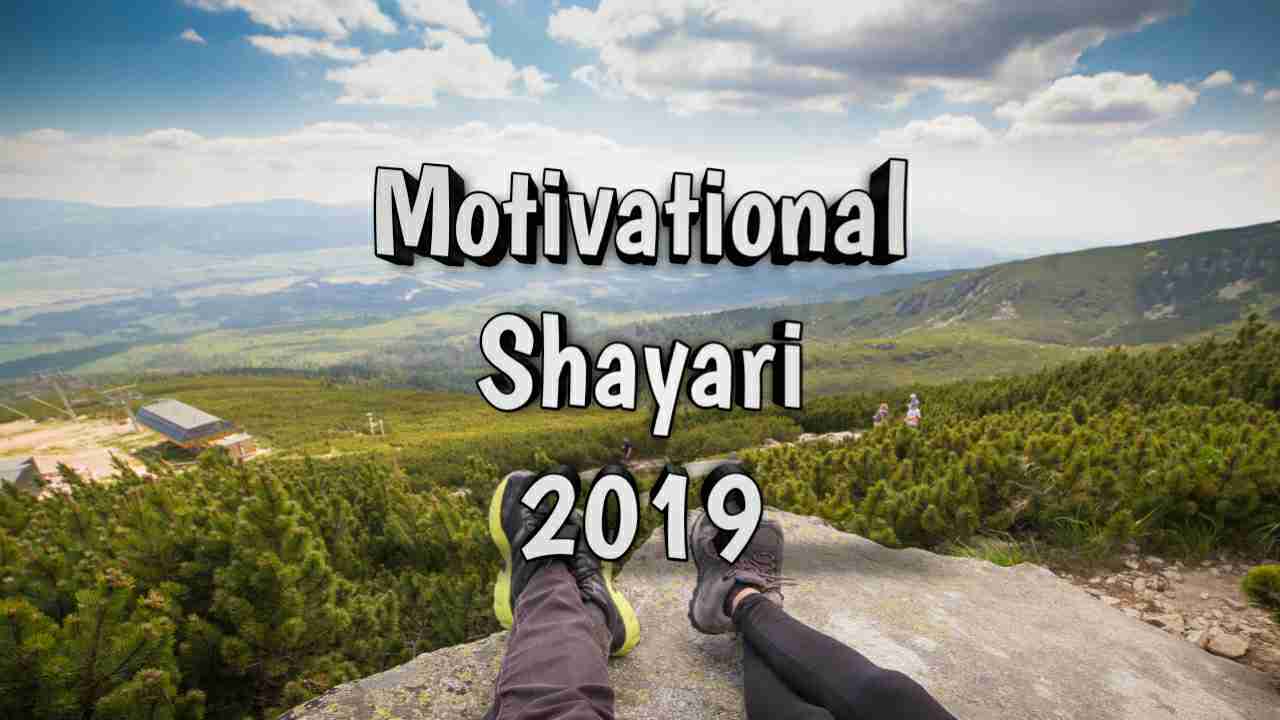 💝 Motivational shayari 💝
हमने तो सच्चे क़िस्से शराब खाने मे सुने, वो भी हाथो में जाम लेकर और हमने तो झूठे किस्से अदालत में सुने वो भी गीता और कुरान लेकर।
Hamne to sacche kisse sharab khane me sune, woh bhi hathon me jaam lekar aur hamne to jhoothe kissey adalat me sune wo bhi geeta aur quran lekar.
---
🎈 Motivational shayari for students 🎈
जिंदगी में जीत और हार है किसके लिए,
एक दूसरे में इतनी तकरार है किसके लिए,
जो आया है इस दुनिया मे एक दिन वो जाएगा,
ए इंसा तो तुझे इतना गुमान है किसके लिए।
Zindagi me jeet aur haar hai kiske liye, ek doosre me itni takrar hai kiske liye, jo aaya hai iss duniya me ek din wo jayega, ai insan to tujhe itna guman hai kiske liye.
---
💧 Motivational poetry in hindi 💧
मुक्कदर लिखने वाले मुझ पर एक एहसान कर दे,
मेरे दोस्त की ज़िंदगी में एक और मुस्कान लिख दे,
अब एक भी दर्द न उनकी ज़िंदगी मे लिखना,
चाहे तो उनके मुक्कदर में मेरी जान लिख दे।
Mukkadar likhne wale mujh par ek ahsan kar de, mere dost ki zindagi me ek aur muskan likh de, ab ek bhi dard na unki zindagi me likhna, chahe to unke mukaddar me meri jaan likh de.
---
🌲 Hindi motivational shayari 🌲
जिंदगी बहुत खूबसूरत है, जिंदगी से प्यार करो,
अगर हो रात तो, सुबह का इंतजार करो,
वो पल भी आएगा जिसका तुझे इंतेज़ार है,
बस उस खुदा पर भरोसा और वक्त पर ऐतवार करो।
Zindagi bahut khoobsurat hai, zindagi se pyar karo, agar ho raat to subah ka intezar karo, wo pal bhi ayega jiska tujhe intezar hai, bas uss khuda par bharosa aur waqt par aitbar karo.
---
💖 Motivational shayari in hindi 💖
मुस्कुराते चेहरों के पीछे छुपे कितने गम भी हैं,
आपकी मुसकुराती आँखे कभी नम भी हैं,
ज़िन्दगी में हम बस यही दुआ करतें हैं,
आपकी हंसी कभी न रुके,
क्योंकि आपकी हँसी के दीवाने हम भी हैं।
Muskurate chehron ke peechhe chhupe kitne gam bhi hain, apki muskurati ankhein kabhi nam bhi hain, zindagi me ham bas yahi dua karte hain, aapki hansi kabhi naa ruke, kyunki aapki hansi ke diwane ham bhi hain.